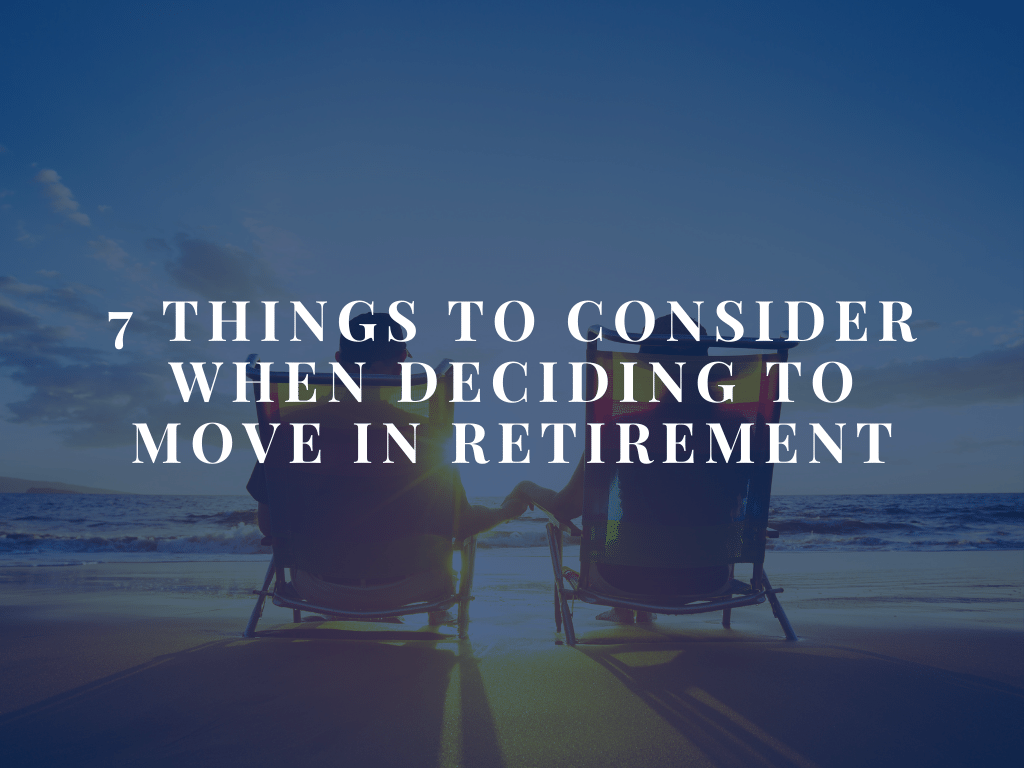 Smiling faces…sunny places. You've seen the pictures of those folks who appear to be in their 60s or 70s hanging out at the pool or walking on the beach. They live in a climate that the local chamber of commerce touts in all their advertisements. You wonder if this could be you in an ideal retirement scenario.

In general, family responsibilities and employment opportunities are the biggest determinants of where people live. As you approach retirement age, though, these factors may diminish in importance. In fact, retirement may represent a new level of freedom to choose your residence that you never had before.

But there are many questions you, or you and your spouse must answer before the moving truck arrives to haul all your worldly possessions to a new address.
What considerations should you ponder before you move? What factors will help guide your decision? Even when you conclude that a move to a new location is your best choice, what might hold you back?