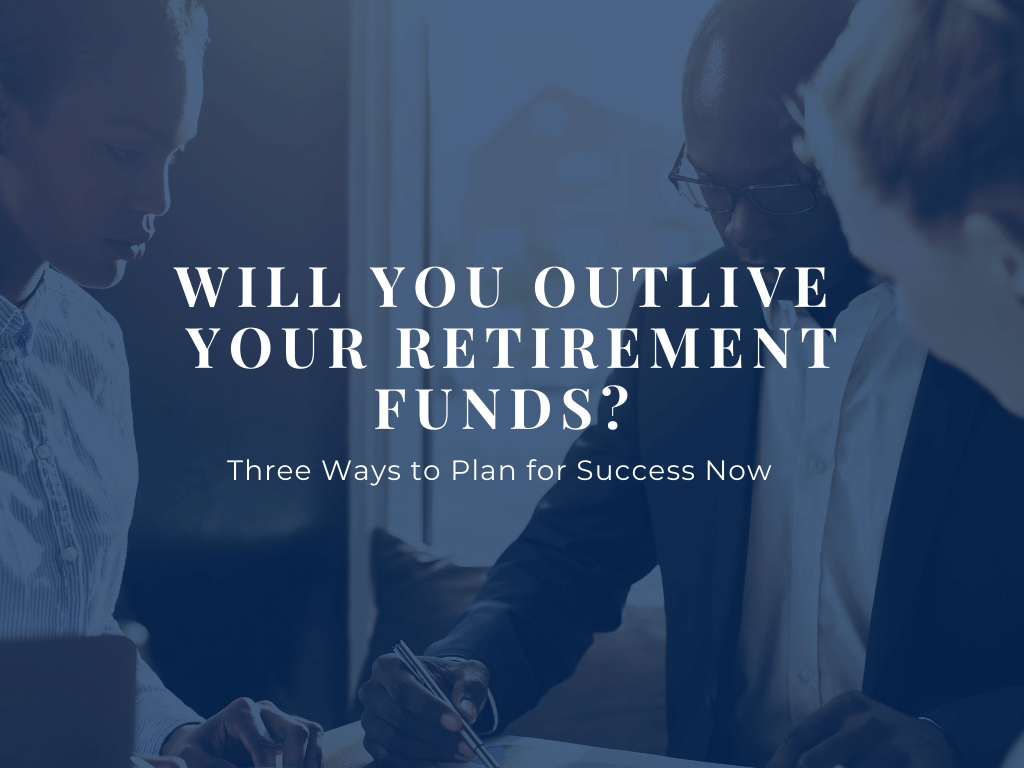 If you are getting close to your retirement, you might be worrying about whether the money you have set aside is going to last. It's a legitimate concern, especially considering that the average life expectancy continues to increase. There is a good chance that you'll live longer, but will your money last longer?
The answer is yes, it is possible to stretch savings. With a smart investment strategy, a realistic view of healthcare costs, and a commitment to living within your budget, you can make your money outlast your retirement. Let's take a look at some ways you can improve your financial outlook with a little foresight and planning.
Accounting for Healthcare Costs
Prior to retirement, many of us are protected by the safety net of employer-provided healthcare, saved from the financial blow of healthcare costs that are incurred when there is a serious illness or accident. In retirement, the net is no longer there, and yet we may teeter even more dangerously on the edge of needing serious care as we age.
Preparing for the worst is an unpleasant, but necessary, part of ensuring that your financial nest egg will last for the long haul. So how do you create your safety net?
The first helpful thing you can do is to understand the potential expenses. There are tools available to help, like the online healthcare cost calculator from the AARP. Once you've assessed what your needs might be, consult with your financial advisor about whether you should invest in long-term care insurance and how to best position your portfolio to ensure that those needs will be covered for the longest expected time frame.
Preparing for a Market Downtown
Like assessing potential healthcare expenses, deciding how to invest your money in retirement is a tricky guessing game. But unlike planning for healthcare costs, your strategy for investment should not be overly cautious. While the market could have volatile moments, you should still incorporate some risk in order to keep generating some income from interest.
In order to protect yourself from a market downturn right before you stop working and to plan for the most tax-efficient income stream, start positioning your portfolio a few years prior to retirement. Here are a few things to consider discussing with your financial advisor to help protect your investments from a volatile market:
Weigh the benefits of a safer portfolio of stable assets (bonds/cash) with the potential interest revenue generated from keeping investments in some higher-risk equities.
Plan for the best distribution method that incorporates inflation as well as tax and market risk.
Your financial planner will be able to guide you through these questions and decide the best balance for your investments.
Living Within Your Budget
While healthcare and investments are more difficult to understand and plan for, creating a budget and making a commitment to living within your means can be the most important way to make your money last in retirement.
The first step to successfully living within your budget is knowing your budget. Part of this process is calculating your expenses and figuring out how much is used for discretionary spending and adjusting that according to current needs.
The more challenging part of living within your budget is doing some serious soul-searching about what your core values are and how you want to live your life during retirement. When you do the hard work of taking this step, you'll be less likely to spend money on things that don't matter to you. You will be able to create the lifestyle you want for yourself and live a fulfilling life while extending your money for the length of your retirement.
Still Worried About Outliving Your Retirement Funds?
Now is a great time to talk with a member of our team to find the right financial advisor for you. Book an appointment at a time that works for you here.