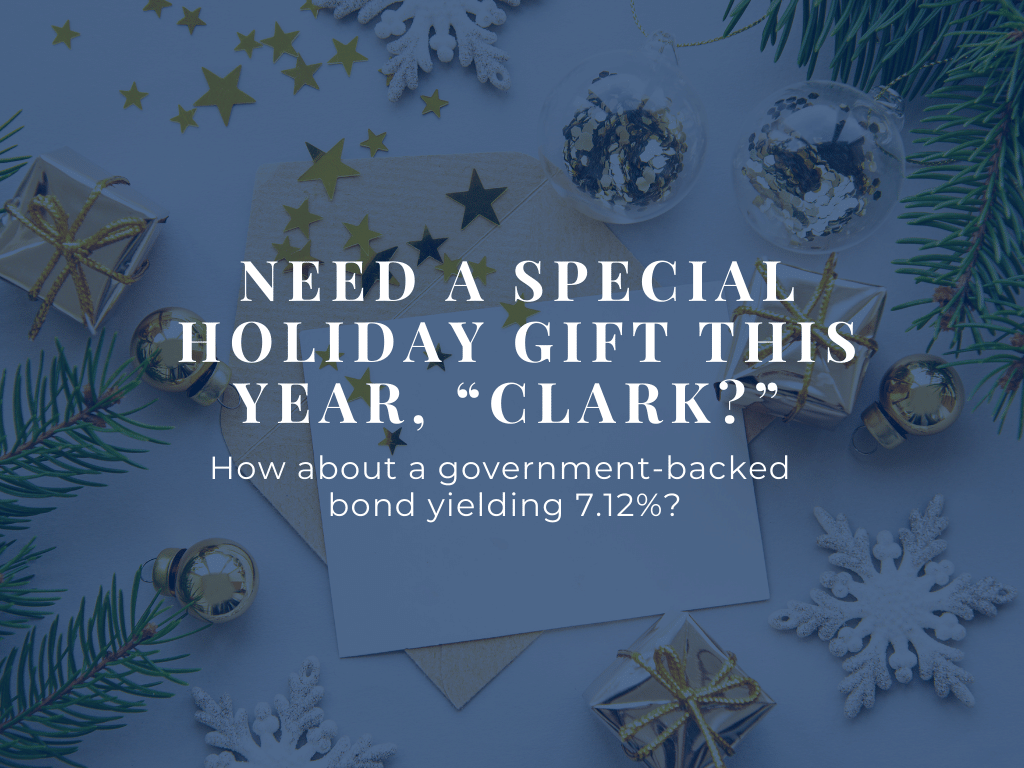 As the saying goes, if it is too good to be true, it usually is. In this case it is true, thanks to a recent inflation indicator.

A little-known type of U.S Government bonds called I-bonds are currently yielding more than 7%. The I-bond is a type of U.S. savings bond that is indexed to the Consumer Price Index's trailing 6 month change. When the Treasury reset the rate at the beginning of November it was 7.12% annualized. This rate will be effective until May 2022.

I-Bonds In A Nutshell
An I-bond is a U.S. government savings bond with an interest rate tied to inflation.
They must be purchased directly from the Treasury at

https://www.treasurydirect.gov/indiv/research/indepth/ibonds/res_ibonds.htm#irate

.
There is a base rate set by the Treasury (currently 0%) with an interest adjustment based on the CPI.
Only $10,000 per calendar year can be purchased electronically and another $5,000 can be purchased if you direct a tax refund for the purchase. This limit is per Social Security number.
You can purchase as gifts or for a minor.
I-bonds earn interest for 30 years. You must hold them for at least a year.
If you cash them before 5 years, you will lose the previous 3 months of interest.
I-bonds are free from state and local income taxes.
These bonds can help hedge against future inflation.
So, there you have it. A "low-risk" investment with a current yield of 7.12% until May 2022. Helping a minor or young person accumulate a portfolio of I-bonds over his or her lifetime might truly be "the gift that keeps on giving."
Need a Financial Advisor?
If you are currently looking for help with financial planning, contact us. We are happy to schedule an introductory meeting at your convenience.