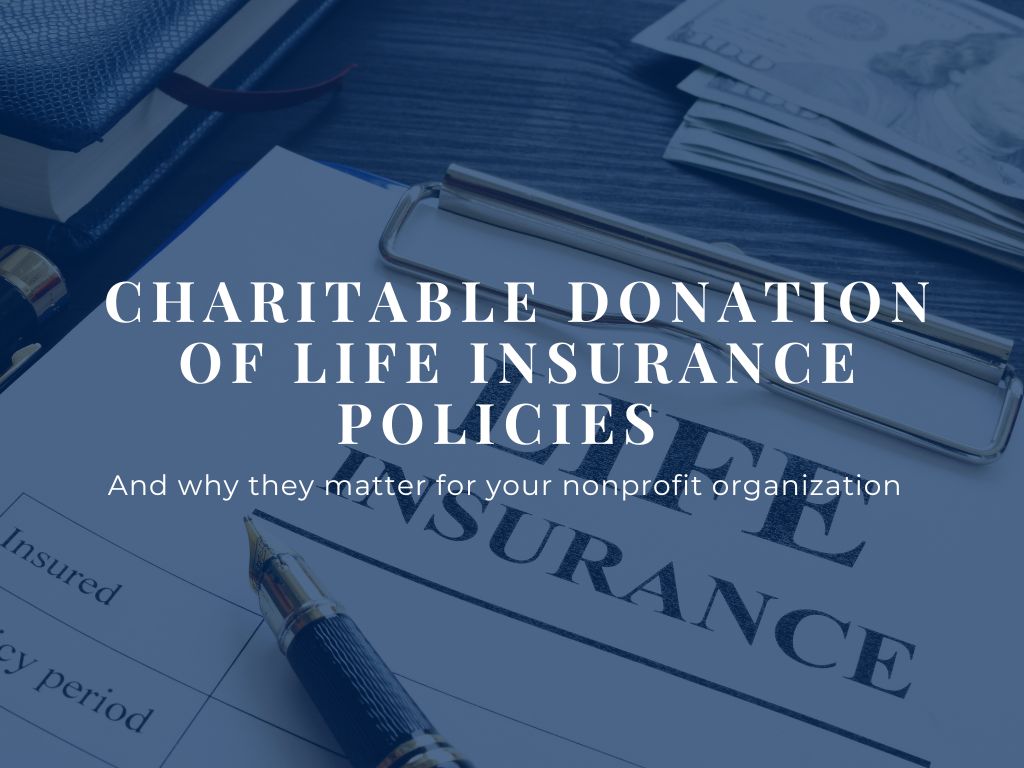 In life, there are many difficult discussions that are inevitable but affect us all. A topic that is among the most uncomfortable to discuss is the end of our life. This fact causes most fundraisers to shy away from discussing life insurance policy donations with donors. But as a nonprofit leader, you know that managing your nonprofit investments and finances is essential.
Did you know that by avoiding the topic, you are doing a disservice to both the donor and your organization?
If you haven't incorporated life insurance policy donations into your overall fundraising plan, you are losing out on significant revenue potential for your organization. In addition, you are denying the donor the mental health and tax benefits that come with making a large impact. In this article, we'll explain why you should be talking about life insurance policy donations with your donors, and give you six actionable tips to bring up this difficult topic.