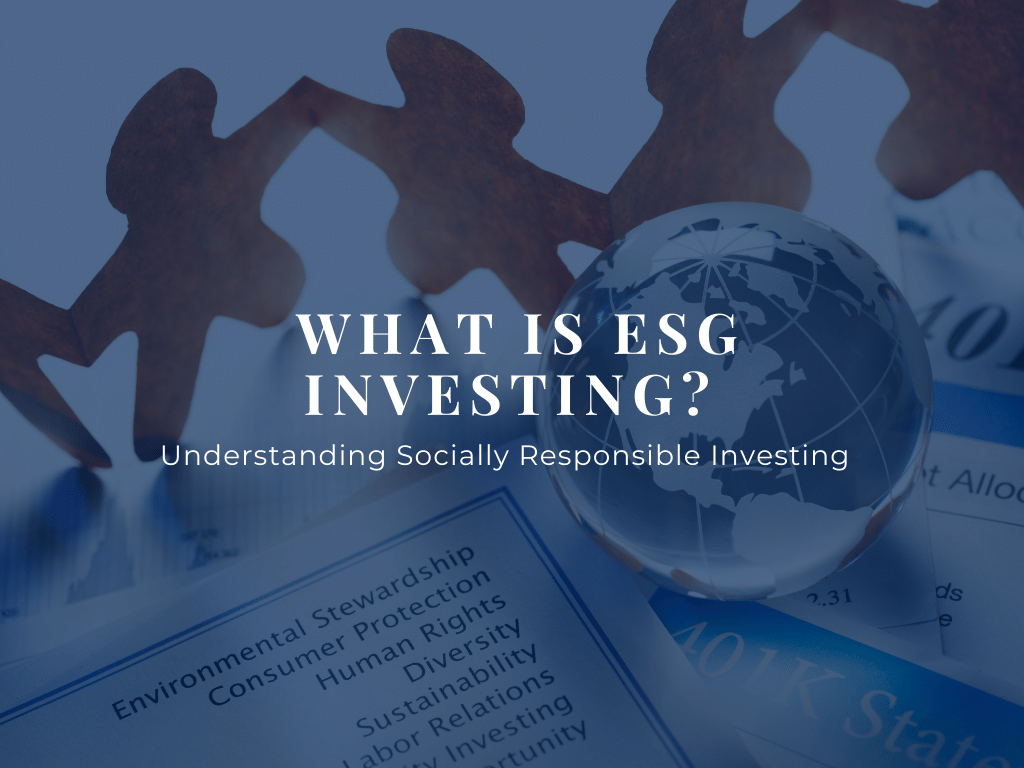 "ESG" has been an investment buzzword over the last two years. It is a subjective, somewhat amorphous concept. It can be easily described as investing in companies that enable an investor to do good financially while doing good in the world.

"Doing good" in the world involves weighing "ESG": Environmental considerations, Social considerations and corporate Governance considerations.

Environmental consideration weighs a company's production and usage of carbon-based fuels, air and water pollution, use of wind and solar energy, production of toxic wastes and even design and use of packaging.

Social consideration weighs the firm's efforts and success in employee diversity, employment opportunity, workers' treatment, internal discrimination policies and pay equity.

Governance considerations include examining management's alignment with shareholder and broader stakeholder interests, executive compensation, board diversity, level of independent board oversight and participation, and voting control.