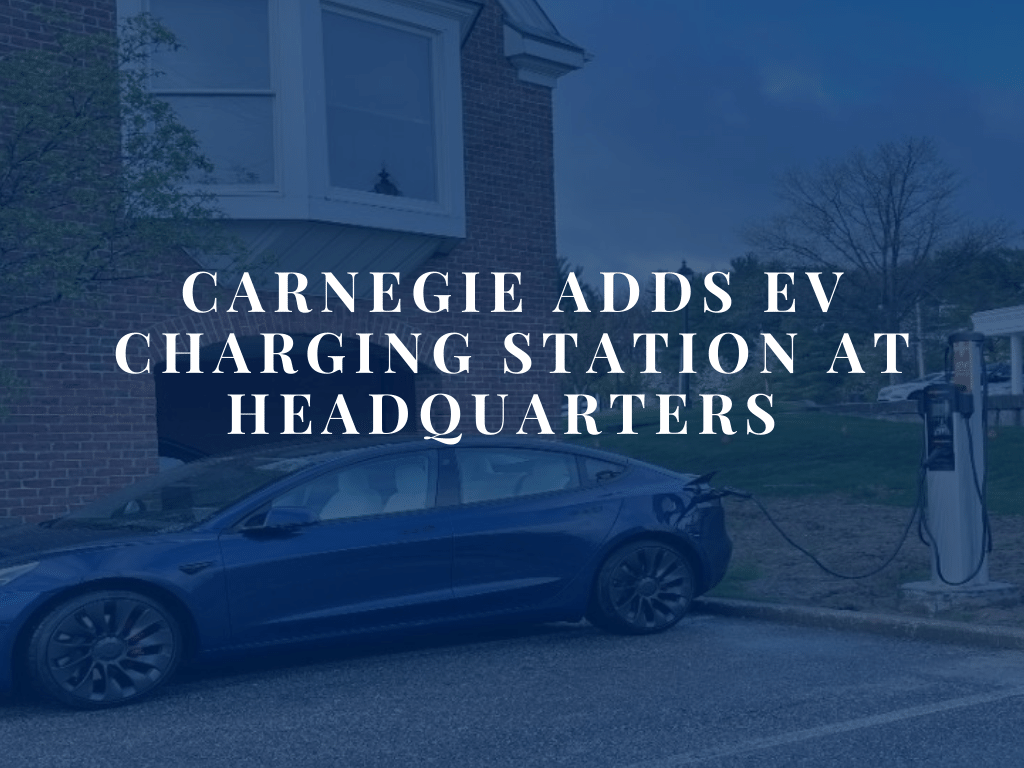 In anticipation of Earth Day on April 22, we are sharing a new Earth-friendly installation at our local office in Pepper Pike, Ohio.
If you live in Northeast Ohio and have been out and about on Lander Circle in Pepper Pike, you might have noticed a slim upright structure that vaguely resembles the old-time gasoline pumps of a day gone by. However, this unit is not pumping out gasoline and instead delivers up to 13.2kw per hour of electricity to any needy electric vehicles (EVs) in the vicinity.
At Carnegie, we try to anticipate innovations that are driving forces in the economy; identifying companies that embrace and benefit from those innovations and with the goal of ultimately delivering superior investment returns for our clients. We believe energy storage advancements are a key element to providing productivity gains in the future. Another emerging technology in an EV is Artificial Intelligence (AI), which is playing a role as the vehicle gathers data about the roadways it travels, learning and sharing the information with other vehicles on the network.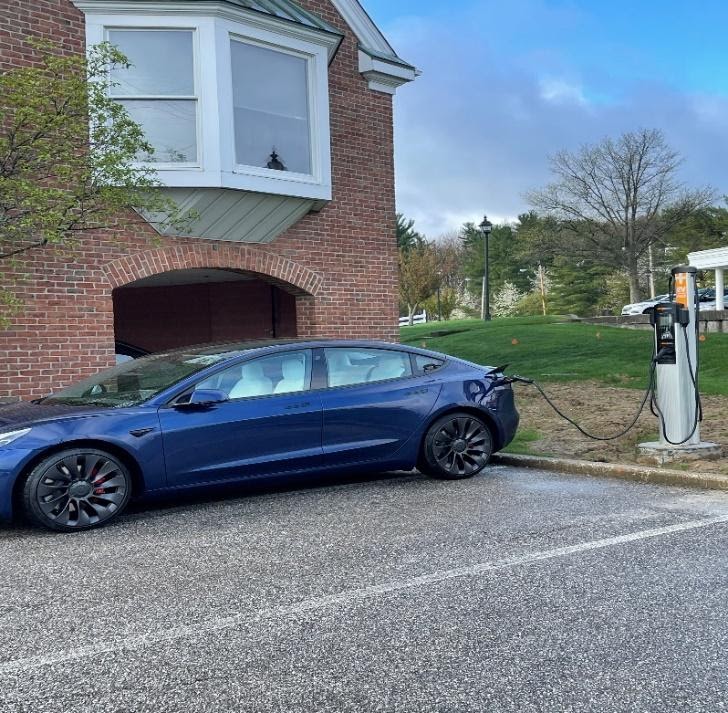 Yes, EVs have the benefit of greatly reducing greenhouse emissions and we support that. But there are other benefits – being able to fuel your vehicle at home or the office (no more pumping gas in sub-zero temperatures); virtually eliminating all maintenance issues (skip the lines at your local Quick Oil lube); and by the way, have you driven one? The quick acceleration, lack of gears shifting, and regenerative braking provide a refreshing, if not exhilarating, driving experience.
All these benefits provide incremental productivity gains, whether it be in time, money, or quality of life. Perhaps the most ironic of all is that the current site of Carnegie's headquarters, prior to 1989, was a gas station and car repair center. So, stop in and we can make sure your portfolio is well-tuned, all while your future EV is parked out front recharging, compliments of us.
Need a Financial Advisor?
If you are currently looking for help with financial planning, contact us. We are happy to schedule an introductory meeting at your convenience.