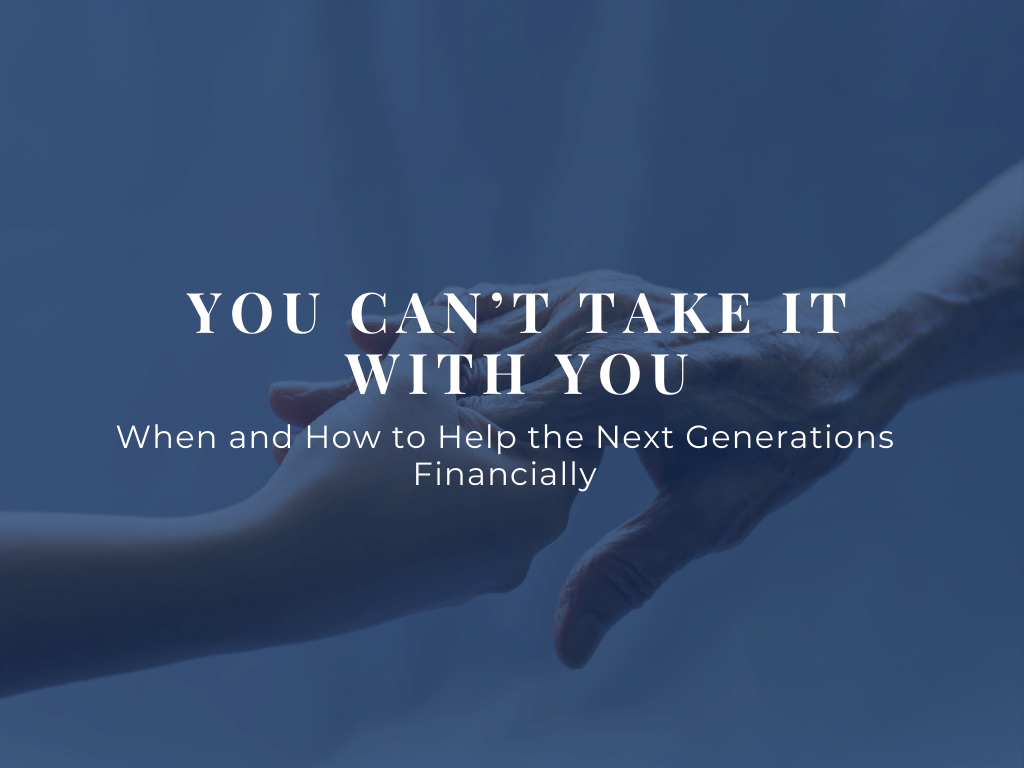 Living Well With Wealth Series 1 of 3
In this first blog post in our Living Well With Wealth series, we discuss giving money to family. Next in the series, we offer insights into charitable giving.
It's highly common for our clients with children, grandchildren and other family members to direct their assets to things or activities that will help those family members financially. Allocating portions of your legacy and offering financial assistance can make a lifelong impact on your loved ones. So, how and when should you get started, and what do you need to consider?