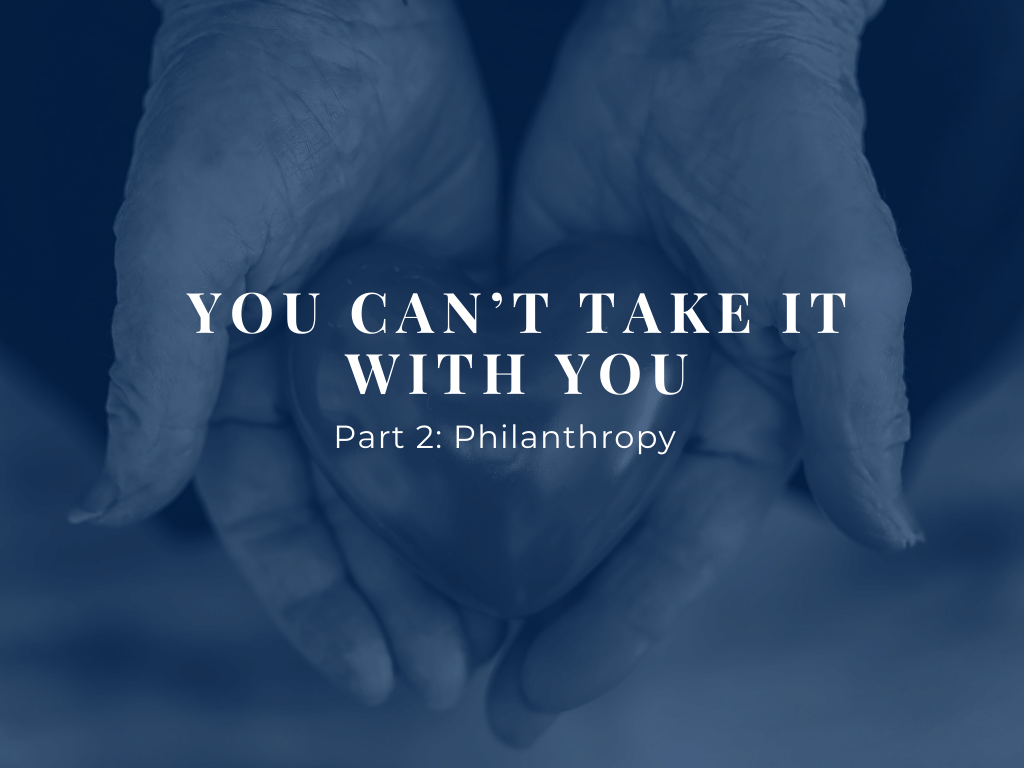 Did you know that 90 percent of high net-worth households give to charity according to the National Philanthropic Trust? It's an impactful way to ensure your wealth goes to good use. Nonprofit and charitable organizations are fueled by individuals who support their services. Currently, there are about 1.54 million charitable organizations in the U.S., and in 2019, 69 percent of charitable giving came from individuals.
In our first post in this series on living with wealth, we discussed giving to family. [Link to blog when posted] In this post, we concentrate on charitable giving. Outside of playing a pivotal role in helping a nonprofit organization thrive, charitable giving boasts a number of benefits for donors. Making a donation to a qualified 501(c)(3) makes you eligible for tax deductions, and giving a considerable amount can benefit your overall estate planning.
Take a closer look at how you can position yourself for sustainable charitable giving and, in addition, leave an enduring legacy after your death.