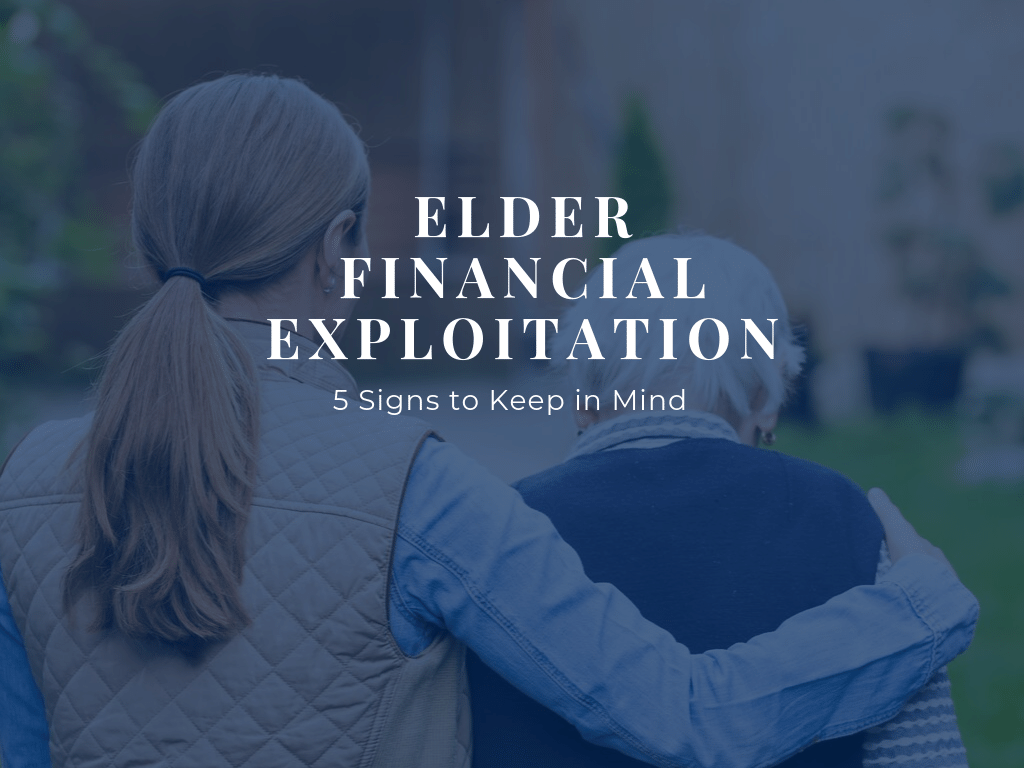 As money scams proliferate, senior citizens are one of the most vulnerable populations. The U.S. Consumer Financial Protection Bureau notes a four-fold increase in financial fraud reports in recent years. Suspicious financial activity that involves older Americans totaled $1.7 billion in 2017 alone, the bureau says.
Older people in your life may be victims of this type of fraud without you even knowing about it. Here are signs to watch for with your aging loved ones:


Disappearing Funds
Your older loved ones may be staying private about not knowing where their money is going. Understandably, people who have lost money to scams don't want to talk about it. Watch for changes in behavior in terms of money and spending. Take note if an older person who is typically on top of finances mentions not recalling making a withdrawal or writing a particular check. If you have access to the accounts or investments, look for declining balances or unusual withdrawals.
Changes to Wills
If your loved one is talking about making a radical change to a will or beneficiary, ask questions. Is he or she being coerced or persuaded by anyone to make the change?


Unscrupulous Service Providers
Has the older person been contacted by a contractor "who is in the neighborhood" alerting them to expensive "repairs" they should make?


Confusion About Money or Accounts
Has your loved one mentioned anything about missed bills, unusual or increased charges, or being asked for money (either by phone, email or in-person)?


Abuse from People They Know
Is there a family member or caregiver who has access to the older person's accounts who you believe may be taking money? Watch for large purchases or cash used to support bad or illegal habits.


---
What You Can Do About Elder Financial Exploitation
The AARP reports that many older people simply don't report financial losses. The only way to be aware that something untoward is happening is to spend time with your loved one. Listen to their concerns and ask questions if you suspect anything.

You can help your loved one get organized. Go through financial documents, helping to sort and file important papers. During this process, listen to how they are making financial decisions, so you have a better understanding of their assets and desires for those assets in the future. It may be awkward, but it is easier to have these conversations now.

Talk to your loved one about creating a list of trusted contacts with us or any financial investment firm. At Carnegie Investment Counsel, we can reach out to trusted contacts if we suspect fraud or notice unusual behaviors on the part of the investor.

The list of trusted contacts can be family members, friends, your lawyer or other professionals. These individuals should be expected to act in the investor's best interest. You want them to be contacts who can handle sensitive information and who have a close relationship with your elder.

For more information about how to protect a loved one (or yourself) from financial fraud, contact us.

You can also call the AARP's free helpline at 877-908-3360.