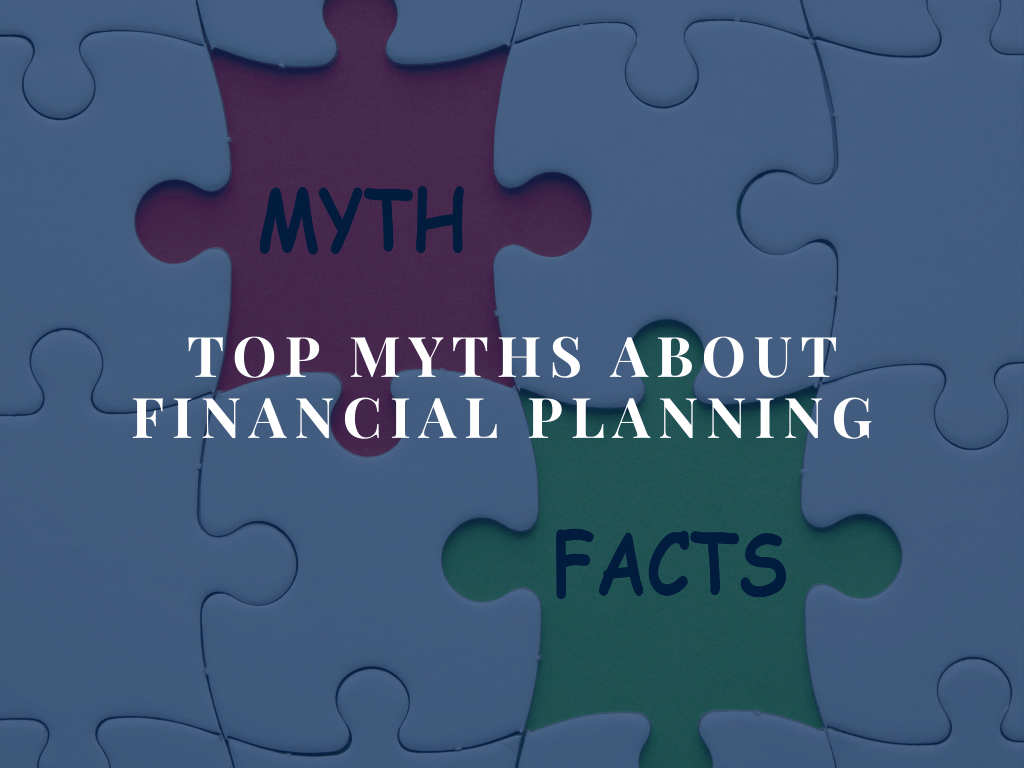 Are you considering hiring a planner to help navigate your financial future? If so, do you know what financial planning entails? Financial planning revolves around taking a holistic view of a client's financial situation and advising them on how to achieve realistic economic goals.
While it seems simple enough, there are several myths surrounding financial planning that might prevent you from enlisting a planner. Let's examine four of these in detail to help you reach a better understanding of how a financial planner can meet your needs.
Watch this Post as a Video
Myth #1: I Can Manage on My Own
You may consider yourself fairly adept at monetary management. After all, you know the difference between a U.S. Treasury bill and a AAA-rated corporate bond. But it may be unlikely that your DIY approach to financial planning is particularly comprehensive.
For the greatest success, the complexities of today's financial landscape require a game plan that encompasses a number of different disciplines. The role of a financial planner is to help you put together a team of professionals that addresses your specific needs. That may include an attorney, an accountant and a portfolio manager.
Your financial plan is not only about asset allocation and returns on investment. Planners also provide help with budgeting, estate planning, insurance coverage and retirement planning.
Myth #2: Financial Planning Is Only for the Affluent
In reality, financial planning is appropriate for anyone who has a desire to manage their money in a more efficient manner. This process allows people to reach their short- and long-term financial goals.
Still, in a 2019 retirement preparedness survey conducted by the Certified Financial Planner Board of Standards, two of three Americans reported not receiving retirement saving advice from a financial professional.
While some financial planners target wealthy clients, many provide affordable advice regardless of a client's net worth or income. Some financial professionals will provide advice to clients on an hourly or fixed-fee basis, rather than charging fees based on a percentage of assets.
Reputable financial planners are transparent about their fee structure and will clearly convey the costs for services they render.
Myth #3: I'm Still Young and Don't Need a Plan
Some people take the approach that since they are young and have relatively few financial assets, they have little need for financial planning. They insist that they have admirable financial habits already and that a financial professional would have little to offer them.
In reality, the role of a financial planner goes well beyond investing and asset management. A critical component of this planning revolves around budgeting or creating a process to align your expenses with available income. By keeping your finances on a proper track from an early age, you can ensure that you can fund important expenditures in the future. These expenditures could include education expenses, home purchases or renovations, and contributions to retirement accounts.
By starting a relationship with a financial planner at an early age, you can turn time into an asset that works in your favor. The creation of a solid foundation now that you can build upon over many years will prove to be very beneficial in the long run.
Myth #4: Once Your Plan Is in Place, You're Done
Financial planning is not a one-time event. There is a misconception that once you and your planner create a workable plan, then your work is complete. This is hardly the case since a financial plan should not be considered a static document but a "living" record that evolves from time to time.
It is unrealistic to believe that your financial situation will not undergo changes over time. Your financial plan needs to respond to those changes with the help of your financial professional.
As you move from your early working years through midlife and on toward retirement, your risk tolerance needs to be periodically assessed and adjusted. Your planner provides you with the resources to properly gauge how much risk your portfolio should assume.
Conclusion
Financial planning should be considered a process and not just a set of products to choose from. You and your family can derive long-term value in the development of a comprehensive financial plan with the assistance of a financial planning advisor.
The best financial planners develop valuable relationships with their clients to ensure that they can attain their economic goals. The planner puts together a team that makes recommendations based on their investment knowledge, research capabilities and the latest economic trends.
Don't allow any of these myths to prevent you from taking the necessary steps to help secure your financial future.
Need a Financial Advisor?
If you are currently looking for help with financial planning, contact us. We are happy to schedule an introductory meeting at your convenience.