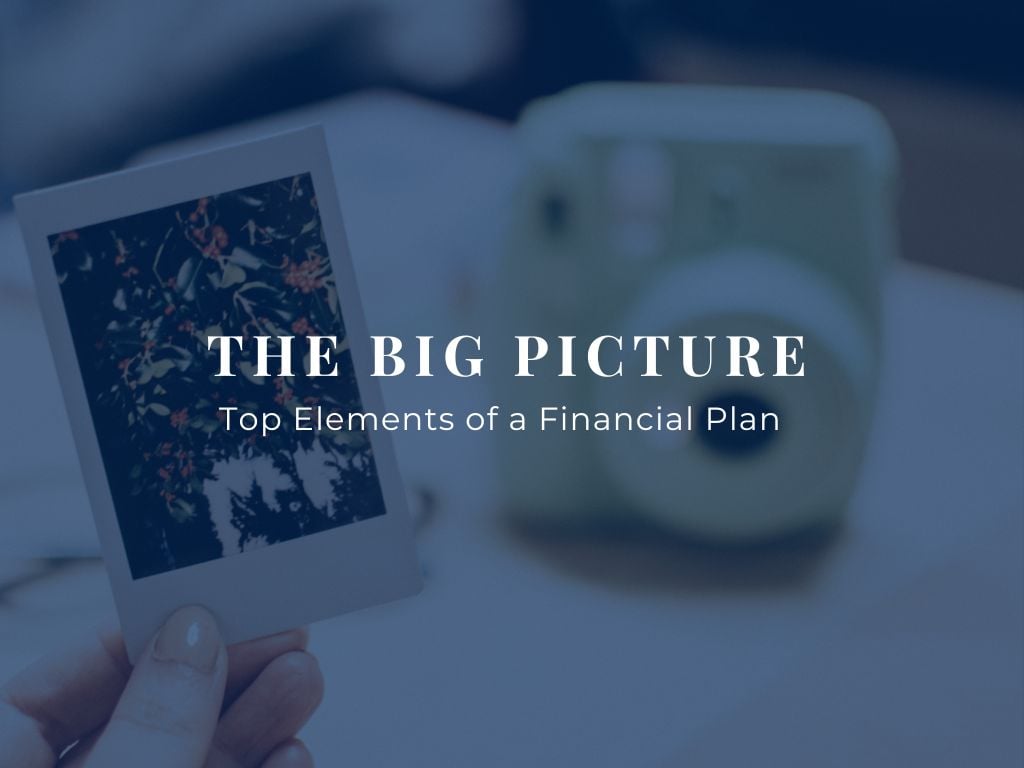 The great thing about a financial plan is that it's unique to you and your needs, but this is also what can make creating one so difficult. You'll want to consider the key components to a strong financial plan, which will include such things as defining your goals and assessing your risk tolerance. While this part of your financial plan will be entirely unique, there are still some essential elements of a financial plan that should be addressed.
Short-Term and Long-Term Goals
Investing for your goals will look different for everyone. Short-term goals may include saving for a vacation or building a savings account, while long-term goals may include saving for a down payment on a home, funding your child's education or preparing for retirement.
You may feel tempted to focus exclusively on one goal, such as retirement, but doing so may come at the expense of purchases that improve your quality of life now (such as a vacation). On the other hand, if you focus only on a short-term goal, such as a vacation, you may find yourself unprepared for major life events such as buying a home or retiring. A good financial plan (and a financially healthy life) balances all of your goals, both short and long term.
Retirement
Planning for retirement looks different than it did for previous generations, with fewer pension benefits, higher healthcare costs and the potential of hyper-inflation. Thanks to all these factors, many people may not have the ability to retire when they would like to.
One of the best ways to make sure you're prepared for retirement is to assume you'll need to fund a larger part of your retirement from your personal savings. After all, savings are one of the essential elements of a financial plan. While you will likely receive some benefits, certain retirement base income vehicles such as Social Security or pension plans may not fund the same percent of your retirement as they did for previous generations.
Budgeting for Your Lifestyle
Planning for any type of goal, short or long term, requires knowing how much you need to fund your current lifestyle and how much you have the ability to save. This is why some sort of budget is one of the key elements of a financial plan.
A common misconception is that budgeting means deprivation. In reality, the opposite is true. A budget allows you to prioritize your spending so you can spend money on what matters most to you. A well-crafted budget can help you limit financial stress, spend more mindfully and feel more confident and in control of your finances.
Major Life Changes
As your life changes, so should your financial plan. Major life changes are also great opportunities to meet with your financial planner, who can both help you adjust your financial plan and offer guidance during times of transition. For example, a financially secure marriage requires more than simply combining your finances, it also involves discussions of debt, budgeting, long-term goals, how you both view money and much more. Before getting married, working with a financial advisor to establish or update your financial plan can help facilitate these important conversations. Similarly, any major life change, such as a new grandchild, the purchase of a home or a new job, may mean your priorities have shifted. If you're part of a couple, updating your financial plan gives you an opportunity to discuss how you expect these changes to impact your life.
Taxes
If you only think about taxes when April rolls around, you're likely doing yourself a disservice. Charitable donations, selling investments, making major purchases, investing for retirement and so much more, all have major tax implications. The more strategically you can plan for taxes, the more you'll have to help you reach your goals. That's why the tax implications of every aspect of your financial plan should be considered. And if your financial situation changes or tax laws are updated, you'll want to make sure your financial plan is still as tax-advantaged as possible.
Elements of a Financial Plan: The Takeaway
Every financial plan is unique, but ensuring your plan includes these five essential parts will help you rest assured you've established a financial plan that meets your needs. Do you have the top financial plan elements covered? Contact us and let's talk about it.
Additional Resources:
Investor.gov, "Invest for Your Goals"
Plannersearch.org, "The New Reality of Retirement"
Plannersearch.org, "Retirement Base Income Vehicles"
Plannersearch.org, "Planning for a Financially Secure Marriage"
Need a Financial Planner?
If you are currently looking for help with financial planning, contact us. We are happy to schedule an introductory meeting at your convenience.