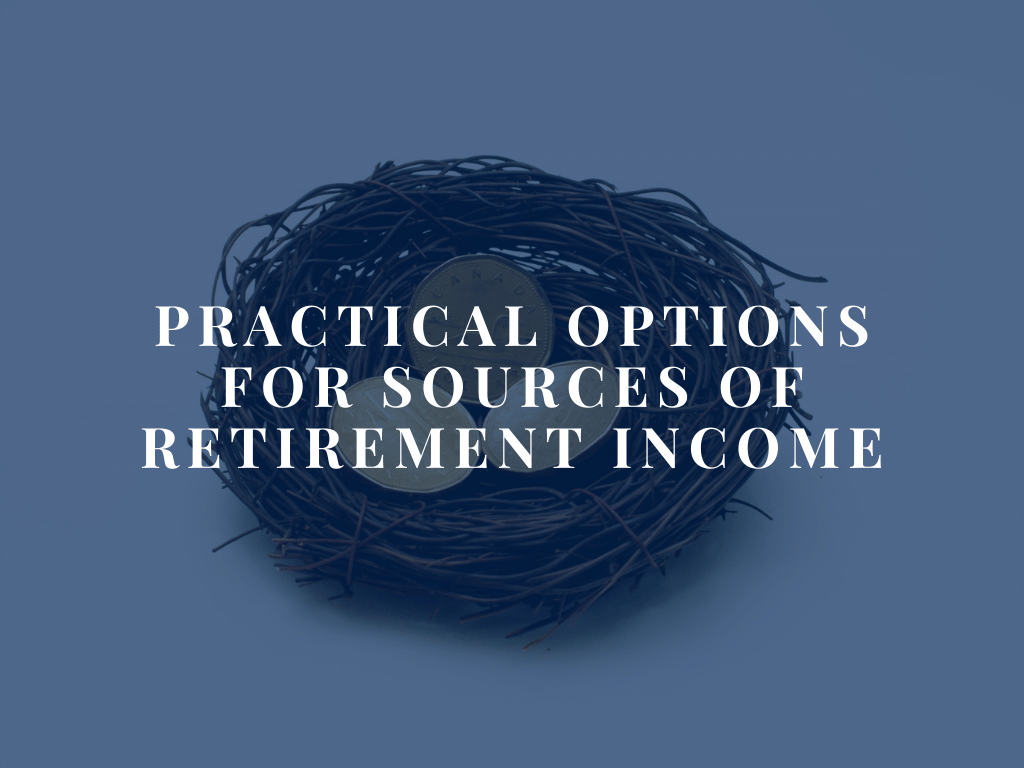 We've always been told that the only certainty in our lives will be death and taxes. Fair enough. But many of us would like to see a greater degree of certainty when it comes to our retirement, specifically as it relates to retirement income.

However, although there are tools to help determine our income after our work life, it really is a "best guess" and is not guaranteed. Add to that, the amount of time one will need that income is also speculation.

But there are steps we can take to augment traditional income sources. First, let's define those typical ways of paying for our retirement.

Social Security
For many Americans, Social Security represents a significant source of funds. You have some control over the monthly benefit amount because the government gives you leeway as to when to initiate the benefit after age 62. The longer you wait to claim the benefit, the greater your monthly value will be, up to age 70.
Defined Contribution Plans
These are typically employer-sponsored retirement plans such as 401(k) and 403(b) accounts. Some portion of employee contributions are frequently matched by the employer and the value of the accounts has increased over time on a tax-advantaged basis.
Traditional Pension Plans
Known also as defined benefit plans, the monthly income for retirees is typically based on how long you worked at a company, how much you earned and your age at retirement.
Individual Retirement Accounts
A traditional IRA allows you to make contributions that will be tax-deductible while any earnings grow tax-deferred until you withdraw them in retirement. Roth IRAs are after-tax vehicles that grow tax-free and are shielded from taxes at withdrawal.
Personal Investments
This would include many investment options like equities, bonds, index funds, exchange-traded funds, etc. where the proceeds of a sale to provide income may be fully taxable. Savings accounts and certificates of deposit held at a bank should also be considered. Interest payments and dividends are additional income sources.
Ancillary Means to Generate Income
In addition to the typical ways to generate retirement income based on your financial assets listed above, there are a few more creative means to provide financial support. The reality is that many people reaching retirement age may not have sufficient income streams between Social Security and their investment portfolio. Consider the following ways to produce retirement income:
Individual Retirement Accounts
When is retirement not really being retired? When you choose to re-enter the workforce in some fashion. If you are tempted to begin collecting Social Security at an age prior to your full retirement age (FRA), consider replacing that benefit with part-time work. Government data tells us that almost 70 percent of retirees are collecting their Social Security benefit before their FRA. (ssa.gov/policy/docs/statcomps/supplement/2020/highlights) Waiting until your FRA to initiate your government benefit from Social Security will raise that payment by 25 to 30 percent. (ssa.gov/benefits/retirement/planner/agereduction).

This approach will not be appropriate for everyone, depending on several factors including your health and marketability in the workplace. An increasing number of people, though, are seeing the benefits of full- or part-time work in their 60s or even 70s, from both a social and financial aspect.
Business Owner
If a return to a prior line of work seems like the last thing you want to do, then consider a business startup. There are many franchise opportunities available today and a considerable number of individuals whose role is to match fledgling business owners with local or national franchise operations.

You may also look for ways to turn a hobby into a profitable venture that has limited capital outlay and offers a means to remain engaged. The internet has turned many retirees into entrepreneurs because of easy access to a virtually unlimited number of potential customers. You don't need to get a separate tax ID or open a storefront operation to become a success as a business owner.
Conclusion
As life expectancy for many Americans has increased in recent decades, many people are asking the question, "Do I have enough retirement income?" Everyone needs to be aware of all their options with regard to all potential sources of that income. Speaking with a financial advisor can help you find answers about income sources. Advisors specialize in helping you understand those options and what will work best for you and your family.
Need a Financial Advisor?
If you are currently looking for help with financial planning, contact us. We are happy to schedule an introductory meeting at your convenience.