In talking with clients, we often hear the following questions;
"My children (or I) had U.S. Savings Bonds that are missing. Is there any way of ever recovering the money?"
"My parents' affairs are a mess. How can I be sure I've found all of their assets?"
"When I moved to Florida, I never chased several checks. Is it too late to try and get my old utility deposit refunds, etc.?"
"I have a stock certificate for a company that I can't seem to find out anything about. Can you help?"

In the case of lost Savings Bonds, you can make a claim to replace or receive cash via the following U.S. Treasury web site; https://www.treasurydirect.gov/indiv/research/indepth/ebonds/res_e_bonds_eereplace.htm

Clients who have used the site report that the staff is courteous and works hard to bring a claim to a successful resolution. The claims process usually takes about 90 to 120 days and past interest is credited within guidelines. U.S. World War II Bonds were issued in bearer form. If you own these they also can still be redeemed for the principal amount and as much as forty years of interest.

Unclaimed assets such as bank accounts, unclaimed safe deposit box contents, uncashed payroll checks, utility deposits, uncashed dividend checks, pensions and certain insurance proceeds are held for a number of years and then turned over to the State where the owner was last known to have lived.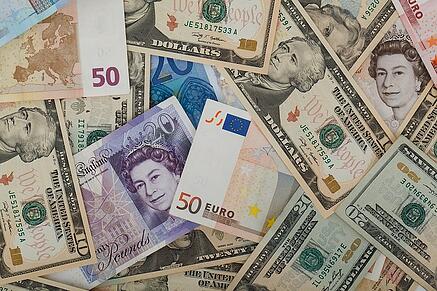 In terms of missing assets, we urge clients to check the websites annually for unclaimed property in the state(s) where they or their families lived. As it takes a number of years for things to show up, I strongly suggest that this be done for up to five (5) years after the death of a family member. Again, the process of making a claim involves dealing with a certain level of bureaucracy, but the process if fairly straightforward and is usually successful. If your affairs are complex, we also urge you to periodically check on any unclaimed funds.
Here are some helpful websites:
Ohio: http://www.com.ohio.gov/unfd/
Florida: https://www.fltreasurehunt.org/
New York: htt://www.osc.state.ny.us/ouf/

Stock certificates for companies that have disappeared as a result of mergers, acquisitions or bankruptcies can be traced via the Financial Stock Guide Service, published by Financial Information, Inc. The main branch of the Cleveland Public Library's business section has this amazing gigantic, multi-volume publication available. You can call them and ask for the business reference desk.
If the company became part of another company, the publication also contains information regarding the current transfer agent as to where a claim can be made for stock and accrued dividends. If the shares are worthless, the certificates may still have value to a collector.
There is also a process to replace lost stock certificates. If you need assistance, let us know. This process can be very expensive and time consuming.
Mislaid assets represent a bigger loss to some families than anyone wants to admit. Loss and hassles for you and or your heirs represents a great reason to do some financial housekeeping. It makes good economic sense that securities be safely held at a custodian, i.e. Schwab or Fidelity Investments, and that holdings be reduced into as few accounts as possible with the minimum number of custodians involved.