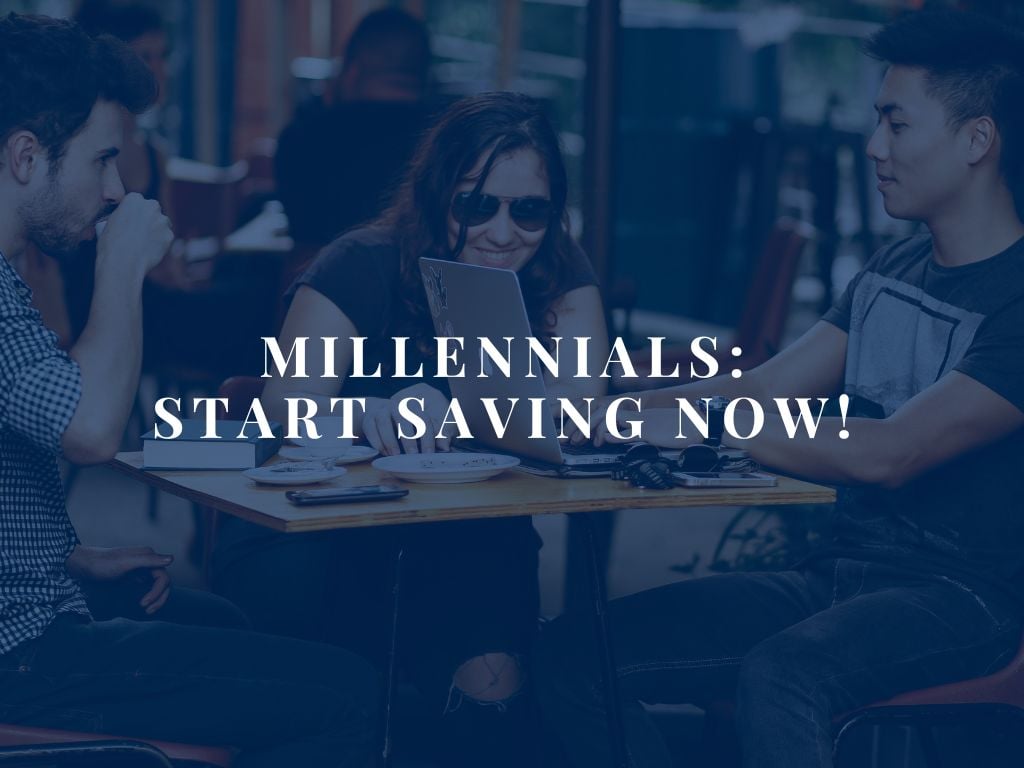 A study from the National Institute of Retirement Security found that 66 percent of millennials haven't saved any money for retirement – and 66 percent haven't started saving. With living expenses, student debt, rent or house payments and other daily expenses, saving for retirement is typically not a priority for younger people. But that will make it considerably more difficult for them to have a secure retirement later in life.

The biggest obstacle for millennials' retirement savings is time itself. Compounding interest allows funds to grow and allows those with even modest savings to establish a large nest egg for later use. If you saved $50 each month in a retirement account that earns 6.5% annually and compounded monthly, you would generate a savings of $226,781 over 50 years. Alternatively, a millennial who starts saving the same amount 30 years later (which would have only 20 years' worth of compound growth) would net only $24,525. Compounding plays a critical role in retirement savings. Even a little savings every month, like $50, can make a considerable impact.
Millennial Savings Tips
Here are a few other retirement savings tips that we recommend:
TIP 1: If your employer sponsors retirement plans – like 401(k) or 403(b) plans – be sure to take full advantage of them. These funds grow free of taxes, which means more money stays in your account, which means you generate more interest.
TIP 2: Max out your employer's contribution match. If they match 5 percent, you should contribute 5 percent. Take advantage of this free money. You will be surprised at what you save over the next five, ten, fifteen years or longer!
TIP 3: Don't let the possibility of new jobs with different employers hold you back from retirement savings. Many millennials assume their retirement fund will be negatively impacted if they change employers. But in reality, it's very common for folks to switch employers, and funds can be rolled over into a new employer's plan or rolled over into an IRA if you leave your job.
TIP 4: You don't need to be an investment expert or financial guru to navigate retirement planning. Many retirement plans now offer target-date funds, which automatically adjust your investment assets while you age. Essentially, that means you don't need to balance the funds yourself.
Retirement planning is far easier than you may think. If you're a millennial and you're reading this, start saving now! Contact your human resources department to join a plan or increase your deferral amount. Want more information? Contact us for a consultation.
Need a Financial Advisor?
If you are currently looking for help with financial planning, contact us. We are happy to schedule an introductory meeting at your convenience.