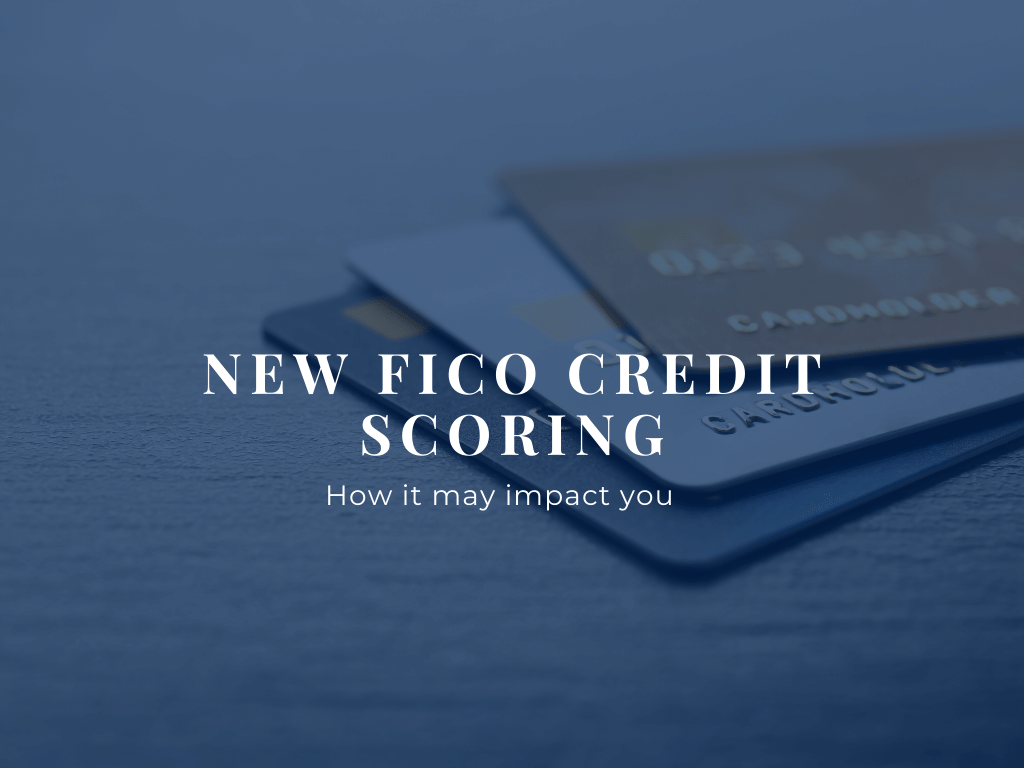 Changes in how your credit score is calculated are coming this summer, and they may impact your access to different types of loans and the interest rate on those loans. Fair Isaac Corporation (FICO) will introduce its FICO Score 10 Suite in the coming months for use by the three primary credit bureaus, Equifax, Experian and TransUnion.
FICO delivers an updated version of its credit score to the marketplace every few years. FICO 8 came out in 2009, and FICO 9 was originally released in 2014. So, FICO Score 10 is the latest rendition of a system that is designed to help lending institutions determine the credit-worthiness of consumers.
What Factors Determine FICO Scores?
If you have ever gone to a bank, credit union or finance company to borrow money for a car or apply for a home mortgage, you are likely aware of the term FICO score. But do you really know how your FICO score is determined?
There are five primary determinants that are used to calculate your credit score, according to myfico.com:
Payment history (35 percent): Revolving loans (e.g., credit cards) and installment loans, like home mortgages
Amounts owed (30 percent): Use of available credit or ratio of balance to available credit limits
Length of credit history (15 percent): Length of time you have maintained your credit accounts
Credit mix (10 percent): Mix of credit cards, retail accounts, installment loans, etc.
New Credit (10 percent): Credit inquiries
Why Did FICO Update to FICO Score 10?
The new scoring model aims to improve on the predictive power of the credit bureaus when it comes to consumer behaviors. In fact, in the press release for FICO Score 10, FICO touts a significant reduction in the default rates on newly originated loans.
These changes may have a significant impact across the financial landscape: In the same press release, FICO notes that 90 percent of all consumer credit decisions in the U.S. are based on its products.
What Are the Main Differences with FICO Score 10?
The underlying criteria between each iteration of the FICO Score remain intact, but the weighting of the criteria may be different. For instance, FICO Score 9 altered how medical debt was treated, and rent payments were included.
In FICO Score 10, personal loans will carry a heavier weighting. So, it seems consumers who consolidate their debt into these loans and continue to accumulate additional debt may be adversely affected.
Some versions of the new score will include a more extended look back at borrowing behavior that may benefit those who can show debt reduction.
How Do FICO Changes Impact Your Credit Profile?
The new emphasis on "trended data" or borrowing habits over a two-year period may impact people differently. Those with repayment delinquency over that time frame may see a reduction in their score, and it could be significant if the dollar amount is high.
According to FICO, around 110 million consumers may see only modest changes to their score. But 40 million may see an increase of 20 or more points to their score and a similar number of people may see a comparable drop in their score.
What Does FICO Score 10 Mean for People?
The new scoring model may make it more important to keep outstanding credit balances as low as possible. The changes to the system may weigh more heavily on those who are wrestling with elevated debt levels and seem unable to make any headway on debt reduction.
Payment history remains the single most crucial factor that goes into your credit score. However, the practice of shifting balances between credit cards and then not quickly paying them off may lead to a lower score and could reduce access to credit for some consumers.
What Can You Do to Boost Your Score with FICO Score 10?
Here are three fundamental means of maintaining and improving your FICO score:
Pay your debts on time. Consider arranging automatic payments on your accounts to avoid late payments and fees.
Keep outstanding balances to a minimum. A credit utilization rate of 30 percent of what is available is a desirable target.
Avoid applying for credit too often. Every time you seek new sources of credit there is a negative impact on your score.
Regardless of the particular model used by the credit bureaus, adherence to a disciplined approach to managing your outstanding credit may serve you well in the long run to maintain your credit score.
FICO CREDIT SCORE REFERENCES
FICO: FICO Introduces New FICO Score 10 Suite: https://fico.gcs-web.com/news-releases/
Ready to Meet With a Financial Advisor?
Schedule an appointment today to learn more about how Carnegie can help with financial planning and wealth management.