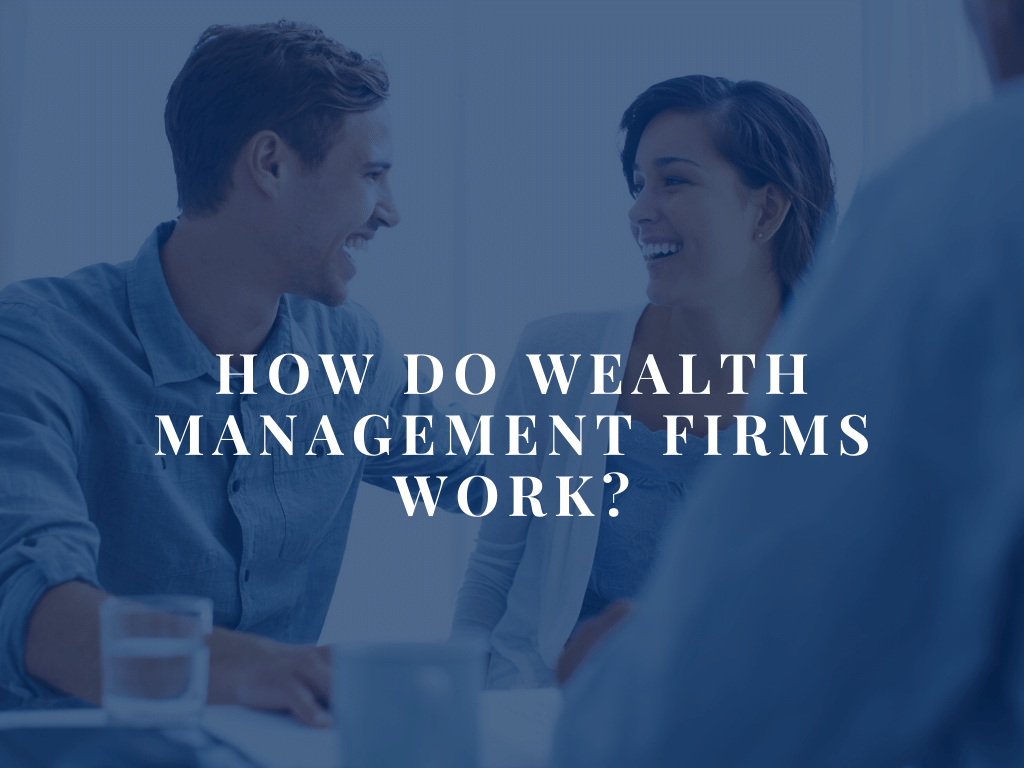 What services are offered by wealth management companies, and how can they help you reach your financial goals? How do these firms address current and future needs for you and your family?
Wealth management advisors take a comprehensive approach that incorporates all facets of their clients' financial well-being. It is a consultative approach that takes into account specific needs and desires and crafts an overall plan that is the most appropriate for each particular client.
Advisors are able to address a broad range of financial disciplines and products as part of a thorough program that creates an overall strategic plan. This program typically includes investment advice, general estate and tax planning as well as retirement planning strategies.
What Are the Types of Investment Advisors?
There are a number of different kinds of investment advisors, differentiated primarily by how they are compensated.
1. Broker
Frequently part of a large financial institution known as a broker-dealer. Brokers may charge a fee that is paid annually based on the total market value on an investor's portfolio. But they also collect commissions on the various financial products they sell (annuities, mutual funds, ETFs, etc.). Brokers are not bound by the legal responsibility that comes with the fiduciary standard set by the Securities and Exchange Commission (SEC). The standard by which brokers are bound, called Regulation Best Interest, only requires that a recommendation be in the client's best interest, at the time of the sale. They have no ongoing responsibility to monitor or change the investment should it no longer be in the client's best interest.
2. Dually registered advisor
These advisors may be compensated based on either a percentage of assets under management or with a flat fee. Also known as independent advisors, they may also earn commissions based on the products they sell. They are considered dually registered because they are registered representatives with a series 7 securities license in addition to having a series 65 advisor license.
3. Registered Investment Advisors (RIA)
RIAs are legally required to act in their clients' best interest, as determined by the SEC. This is the fiduciary standard, and it precludes firms of this nature from collecting commissions based on specific investment vehicles. So, they are "fee-only" advisors and may be compensated either through an annual fee or as a percentage of assets under management. This arrangement leads to less chance of a conflict of interest and likely better performance potential over the long run.
What Do Wealth Managers Do?
The first step for advisors is typically to review their clients' individual financial scenario. This review takes into account factors like cash flow analysis, current asset and liability amounts, income tax situation and retirement assets. Most importantly, the advisor seeks to determine how much risk clients are willing to assume and what their overall goals look like.
Proper financial planning advice takes into account both client objectives and motivations. Risk tolerance can be determined by understanding how clients react to potential losses in the marketplace.
Advisors will plan regularly scheduled meetings that allow clients to review and update their goals and possibly rebalance their portfolio. This is all part of long-term relationship building between the advisor and the investor.
What Services Are Offered by Wealth Management Firms?
In addition to the investment planning process described above, financial advisors also offer many of the following arrangements:
Income tax planning: How to reduce tax liability and effectively manage future tax burdens.
Managing education costs: Methods of funding education for children or grandchildren.
Developing a retirement plan: Means to determine income and asset needs at retirement time. Estimating a retirement date and helping with understanding the distribution alternatives at various age milestones.
Understanding insurance needs: Assistance with product selection among life, long-term care or disability insurance.
What Is the Best Type of Wealth Management Firm for Most People?
The best wealth management firms take a holistic approach when advising their clients so that they can address all facets of their financial situation. Building financial security and meeting mutually agreed-upon goals will allow advisors and clients to grow together in a beneficial long-term relationship.
Many consumers and their families have had the best success with Registered Investment Advisors (RIAs), who are legal fiduciaries. Fiduciary financial advisors are required to disclose conflicts of interest and always act in good faith in their dealings with their clients. With an RIA, clients get the peace of mind that comes with trust and respect developed together.
Looking for more information? Read our article, Why work with a Registered Investment Adviser (RIA)?
Ready to Meet With a Financial Advisor?
Schedule an appointment today to learn more about how Carnegie can help with financial planning and wealth management.