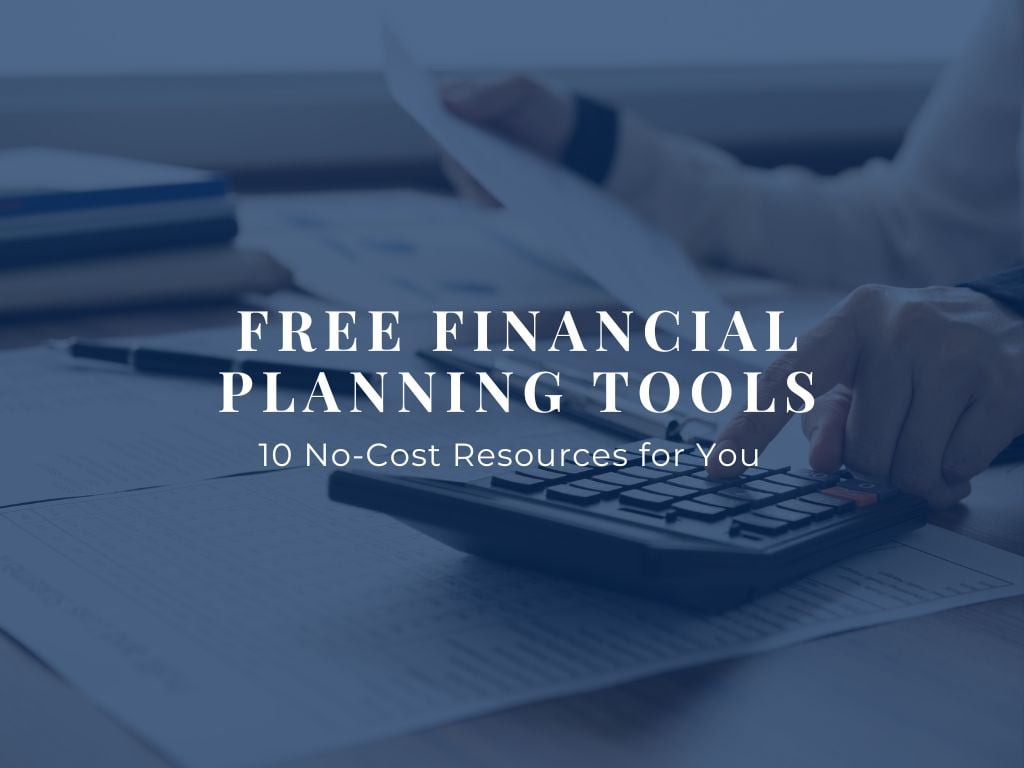 Planning your finances doesn't have to be overwhelming or stressful. Sure, there are a lot of key factors to consider, like saving for retirement and planning estimated budgets, but there are plenty of free financial planning tools that you can use as resources to feel more prepared. Here are just eight helpful tools and three financial apps you can access for free:
The U.S. Securities and Exchange Commission
This website covers everything you need to know about investing from a legally sound, unbiased perspective. It aims to help you "evaluate your choices and protect yourself against fraud." Here are some of the free financial planning tools you may use:
The Financial Literacy & Education Commission
This platform acts as a general hub for information about earning money, saving and investing, protecting your finances, spending and borrowing. It provides a broad spectrum of free financial planning tools that are available online through different public agencies. Here you'll find direct links to:
Calculators

that estimate tax withholding, retirement, savings bonds and future value, debt payoff, share insurance and Social Security, among others.

Budgeting worksheets

that help you customize savings goals, plan for and recover from disaster, compare auto loan offers and weigh purchase options, control your personal finance and more.

Checklists

that offer information around safeguarding your valuables, preparing financially for emergencies, keeping your finances private, preparing for federal student aid, staying informed about home equity loans and understanding adjustable rate mortgages.
The Office of Financial Readiness
Part of the U.S. Department of Defense, The Office of Financial Readiness provides financial planning tools that are unique to the military community. The website provides comprehensive information about military benefits related to pensions, housing, healthcare and education, to name just a few major topics. They have resources for personal finance, tax information and planning for the future. Additionally, they have interactive tools that help you calculate costs and savings with transportation, housing, investing, loans and retirement.
Social Security Administration
If you create a "my Social Security account," you can access a number of free financial planning tools, most prominently a calculator to estimate your retirement benefits. You can also utilize tools that help you calculate monthly benefits related to your full retirement age, estimate eligibility for a pension, compute the effects of your spouse's benefits, estimate life expectancy, and learn how your earnings can affect your benefits.
Mobile Apps
When searching for free financial planning tools, you may also discover free mobile apps that help you keep track of your financial planning.
Mint

connects your financial accounts from checking to investments to loans. The app tracks your cash flow, offers insights into savings, updates your credit score and more.
Goodbudget

uses the "time-tested envelope budgeting method" to keep your spending in check. The app can sync with your partner's account, too, so that you both have an understanding of your expenses.
Beyond Free Financial Planning Tools
Whether you're just getting started, entering a new life chapter, or planning to retire, there are several free financial planning tools available to you. Of course, you can also talk to a professional about financial planning. Book an appointment with Carnegie Investment Counsel to explore financial strategies that support your goals.
Need a Financial Advisor?
If you are currently looking for help with financial planning, contact us. We are happy to schedule an introductory meeting at your convenience.