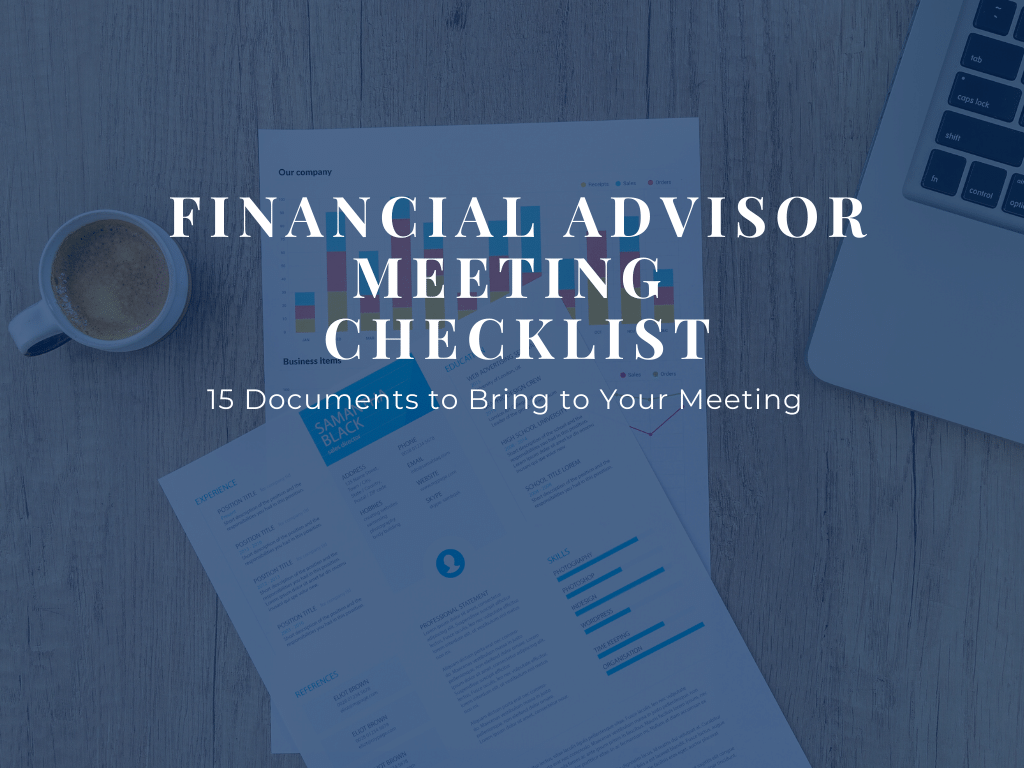 What Should I Bring to My Meeting with a Financial Advisor?
We created this financial advisor meeting checklist to help you get ready to meet with your advisor. Some of these items may not apply to your particular situation. Simply use this financial advisor checklist of documents to guide you as you prepare.
Investment account statements
Retirement account statements including 401(k) and 403(b) accounts
Pension estimates, if applicable
Annuity statements
Life/Long-term care/Disability insurance policy information
Home values and information on any real estate holdings
Mortgage information
Student loan statements
Value or appraisal of any significant personal property like boats, automobiles or jewelry
Business valuations (if you own your own business)
Stock option plans
Social Security statements
In doubt about an item? Bring it along. We can help you sort through the details.
Note: Keep in mind, you may not have all of these documents above. These are our top suggested documents to bring to your meeting with a financial advisor, if they apply to you.
Bonus: Consider these two items prior to meeting with an advisor. Writing out and sharing your thoughts would be helpful.


How would you describe your risk tolerance as it relates to investing?
What do you want to achieve with your financial assets? What is most important to you?
Questions? Call us at 800-321-2322
Financial Advisor Meeting Checklist
Looking for an easy to print version of our checklist? Use this version below.
Or download the pdf version here.