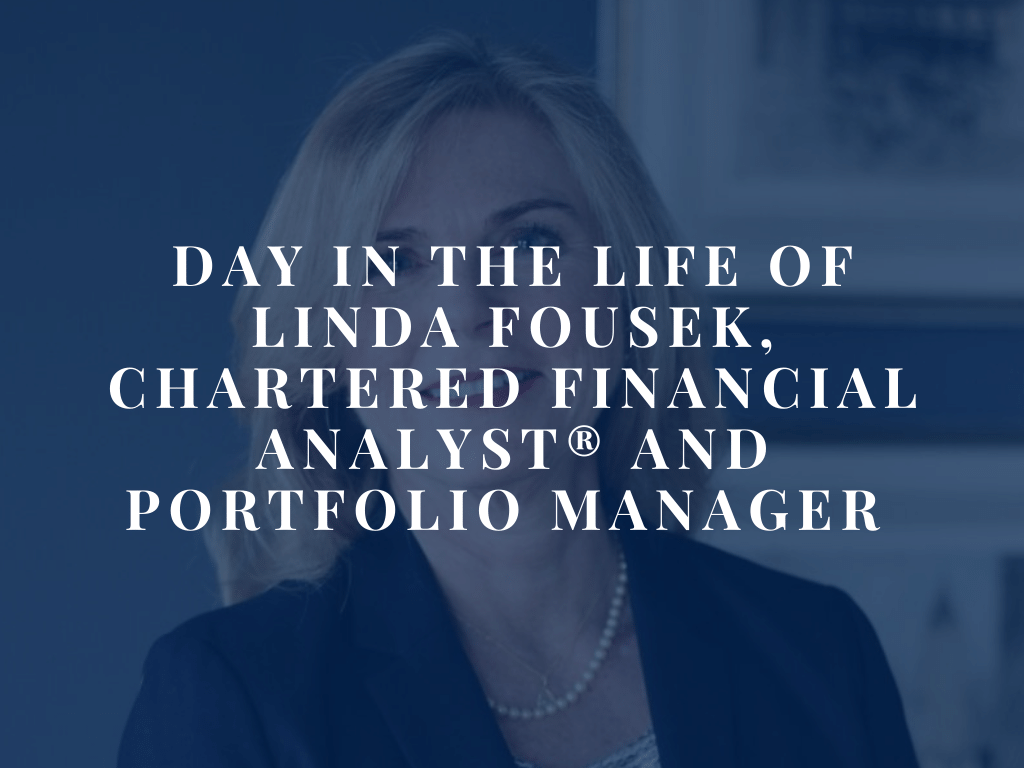 We continue our series profiling different financial advisors at Carnegie Investment Counsel with our Portfolio Manager Linda Fousek. Linda is a Chartered Financial Analyst® and her expertise areas are investment strategy and asset allocation, including portfolio construction and implementation.
There was much celebration when Linda Fousek passed her CFA exam, a grueling test with less than a 50 percent pass rate. She had been locked away for months studying, just like her peers who were taking medical licensing or legal bar exams. She was dedicated, however, to her love of finance, economics, and connecting with others to achieve their financial dreams.

Today, Linda serves Carnegie Investment Counsel clients as Portfolio Manager. Before joining in 2013, she worked in investment oversight at The Cleveland Foundation and as a portfolio manager for multiple companies.

In her work at Carnegie, Linda serves a great variety of people in different stages of life, some working professionals, others retired, families or divorcees. She also manages endowment funds for nonprofit organizations. Each client is unique, and she enjoys building personal relationships with each of them while managing their investment portfolio.
What to Expect When Meeting Linda
"I am passionate about helping my clients feel comfortable in achieving their financial goals. I want them to know that I am here for them." - Linda Fousek
Typically, when meeting someone for the first time, Linda doesn't cover specific stocks, bonds, or investment criteria. The most important thing to Linda is that the client feels heard. She works to understand every client's circumstances so that later she can create a plan to help them reach their financial goals. The more she learns, the more she can tailor a client's investment approach and experience. She continuously reviews client portfolios and analyzes their effectiveness concerning her clients' desires while keeping a close eye on the markets.
"I strive to understand what each client wants to accomplish with this money," says Fousek. "Will it be supplementing income? Or are you saving for your grandchildren yet to be born?"

Clear communication is essential to help her understand and temper fears or concerns that a client may have. She explains how some people are very loss averse while others have a higher tolerance for risk. When market volatility arises, she wants her clients to feel comfortable with her approach and ability.

"I love the people I serve. They are goodhearted, everyday people who wish to be good stewards of their money."
When to Start the Conversation with a Portfolio Manager
Linda recommends starting a relationship with a financial advisor as early in a career as possible, when children enter the picture or even upon marriage, depending on how a couple plans to navigate their budget. For those who choose to wait a bit longer, retirement is also a prime time. Divorce or loss of a job is another important life event that could trigger the search for a financial advisor.
Concerning a financial plan, "The earlier you start, the better off you'll be," Fousek says. "You don't need to stick with it 100 percent, but it gives you an idea where you are going and what you need to do to get to where you want to be."
"Preplanning for retirement decreases the stress of going from accumulating wealth to withdrawing from your life savings," says Fousek. Financial advisors use projections to alleviate clients' concerns going into each stage of their life. Linda sets up cash withdrawals on a monthly basis in place of a paycheck for some clients in the withdrawal years. Helping her clients transition throughout their life is a fundamental part of her job.
Linda reflects that sometimes people feel overwhelmed by the search for a financial advisor or by the investment process as a whole, especially if it's a stressful time in their lives already. "I understand the importance of feeling comfortable with your advisor," she says.
Best Advice
For those considering a career in finance, Linda's best advice is to "choose a path that you love and be passionate in your work. Bottom line."
Her best financial advice for young individuals is to start saving early, even if they don't have much to put away at first. Being intentional and systematic with saving money can help grow assets over time. Setting up direct deposits to a savings account is a smart move, she says, reminding clients, "If you don't see it, you won't miss it."
Work-Life Balance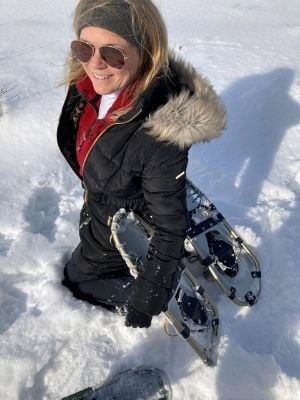 With experience, integrity and empathy, Linda helps her clients reach their unique financial goals. Outside of work, Linda enjoys spending time on outdoor activities such as snowshoeing, hiking and yoga. She also enjoys travel, wine and fine dining, when those experiences are safe to enjoy.
To connect with Linda to discuss investment needs, call 216-367-4132, or schedule a time to meet here. Same day appointments are often available.
Need a Financial Advisor?
If you are currently looking for help with financial planning, contact us. We are happy to schedule an introductory meeting at your convenience.