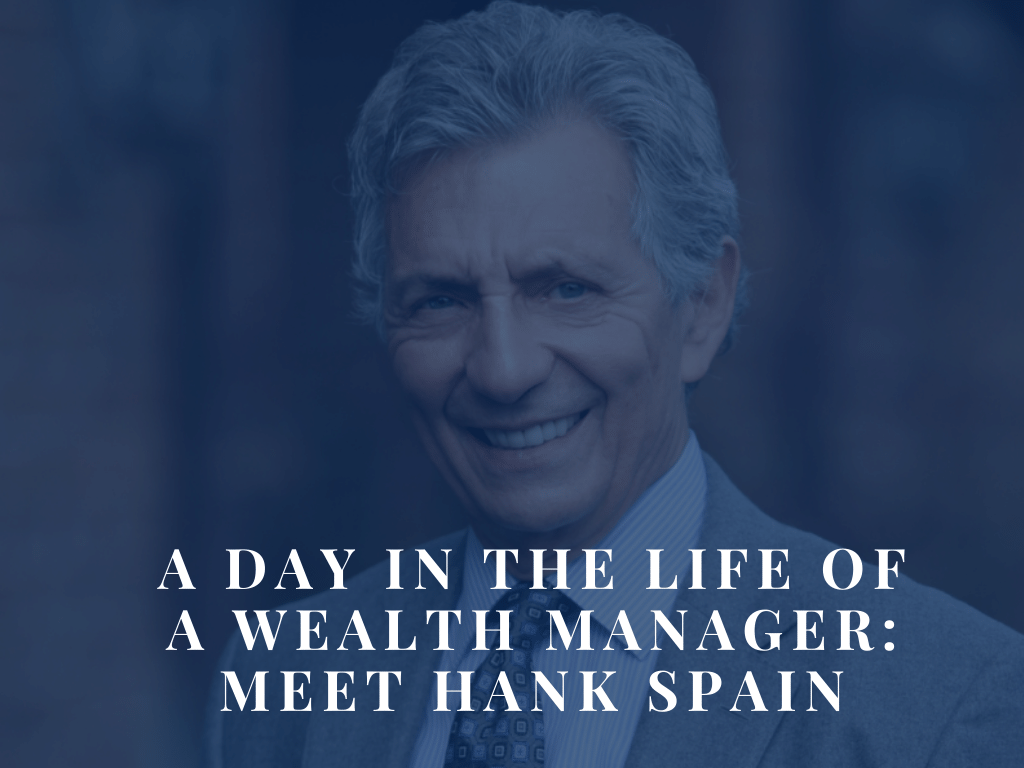 Henry "Hank" A. Spain, CLU®, ChFC® is a Senior Portfolio Advisor and Wealth Manager at Carnegie. With more than 40 years of experience in the industry, Hank Spain is a welcome addition to the Carnegie investment and wealth management team. His dedication to and appreciation for clients' principles make him the embodiment of one of our core beliefs.
A True Servant Leader
Upon first meeting Hank, his modest demeanor belies the focus he has in helping others. His friendly working style, sense of humor and constant drive to seek knowledge make it easy to engage and connect with him.
Hank learned responsibility and accountability early in life when his father passed away when he was just 13. He quickly learned that the world owed him nothing and he felt compelled to be independent and contribute to the family finances. The worst thing that his mom could say was that someone was lazy—Hank took that lesson to heart. He was fortunate to be able to attend the Ohio State University and was a sociology major there, finding the study of societies fascinating. Hank continued his education at the University of Miami in administrative studies—an intensive business course that piqued his interest in finance.
As inflation rose quickly in the late 1970s and financial planning emerged as a field, Hank embraced the new discipline and was one of the first fee-based planners at Butcher & Singer. He enjoyed the opportunity to quarterback a team for his clients—their CPAs, estate planning attorneys, tax planners, etc.—to produce a detailed financial plan for the client. He further continued his lifelong education by becoming a Chartered Financial Consultant and Chartered Life Underwriter.
In addition to his formal training, Hank has found that the communication skills he developed as a sociology major are perhaps the most important to his success as a senior portfolio manager. His unique servant leadership perspective and work style allow him to consistently demonstrate listening, empathy and stewardship for his clients.
Overall, Hank has a unique perspective on his work: "The investments we have entrusted to us represent the tangible results of not only our clients' working lives but, in many cases, legacy family assets as well."
Hank is truly living his life mission of treating people's wealth with great care, skill and thoughtfulness.
A Portfolio Manager's Typical Day
Hank is the first to say that there is no typical day for a senior portfolio manager and wealth advisor. He has made a lifetime goal of listening to his clients to understand and meet their needs. Sometimes those needs can change in a second and Hank and the team work diligently to accommodate any situation.
Overall, Hank strives to serve his clients with a consultative approach. When he meets with clients, he gathers information about their unique situation. After careful analysis, Hank makes necessary recommendations.
Hank's passion for his work leads him to long hours. He is available to his clients around their schedules—whether it be during the day or in the evening, on weeknights and weekends. His joy around the work he does helps fuel his energy and commitment. Yet he finds time for volunteer work and he and his wife Michele have raised two outstanding adult sons.
Why Carnegie?
Hank joined Carnegie in October of 2021. He states, "I have been in this business for over 40 years. Moving to Carnegie felt like I was leaving the desert for the rainforest. I walked into a team that collaborates and pulls together for the same goals – to help clients achieve their financial goals effectively."
Hank quickly embraced the Registered Investment Advisor (RIA) model at Carnegie. RIAs have a legal fiduciary duty to always put clients' interests ahead of their own.
On a parting note, Hank shared this final thought about his passion for his work: "The best part of my job is providing and serving my clients with the knowledge that what I do matters and that it is a serious and rewarding mission. Placing others ahead of your own interests, whether it be in time or money, is the nature of the calling."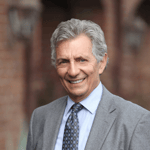 Henry A. Spain (Hank) serves as Senior Portfolio Manager and Wealth Advisor working with a select group of individuals, families, and businesses. He listens to them and develops plans to help them build, manage, protect, and benefit from their wealth and investments.


Need a Retirement Advisor?
If you are currently looking for help with retirement planning, contact us. We are happy to schedule an introductory meeting at your convenience.