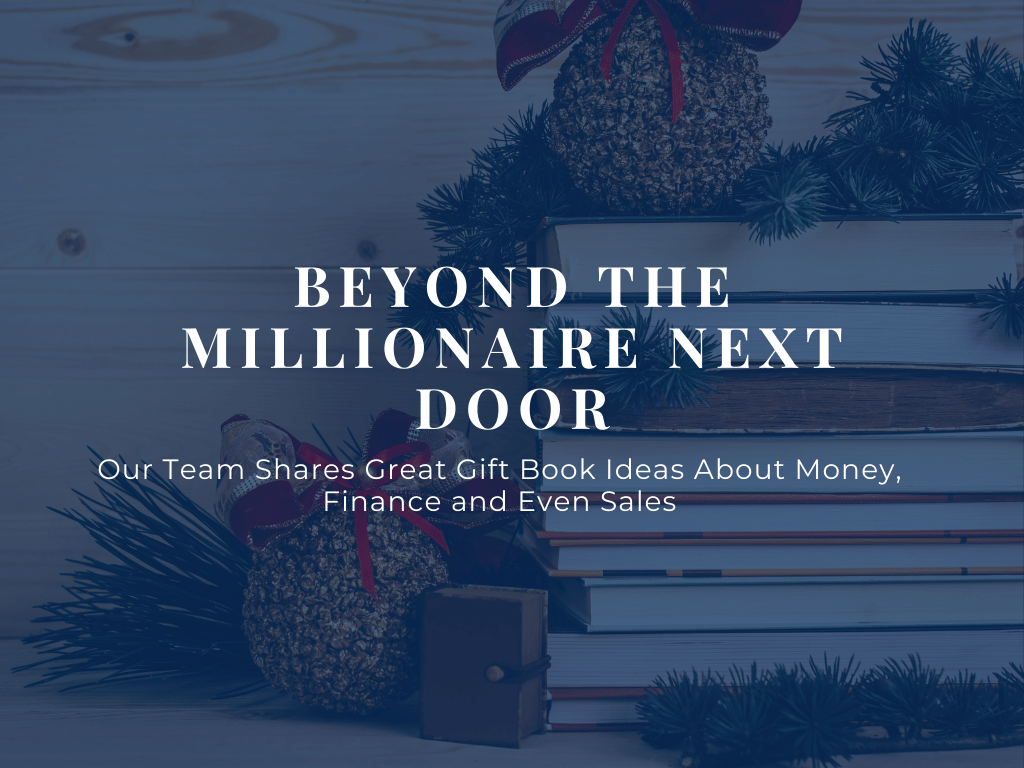 With the upcoming holiday season, we reached out to our Carnegie Investment Counsel team to share gift book recommendations. No two answers were alike and the recommendations were rich and unexpected.
Which Books Helped You Learn About Finances?
"How to Buy Stocks and any books by William O'Neil of Investor's Business Daily fame are books that I recommend for learning about finance."
- Greg Halter, Director of Research
"Dave Ramsey's 'Total Money Makeover. I am very passionate about helping people, and things that worked for me may help others. I have been a big Dave Ramsey fan for a long time. I have taken his courses and now I am able to teach them to others. Dave is a syndicated radio financial guru. He is very intelligent in basic finance and helping people achieve their goals. Growing up with a father in financial investing and planning, I appreciate the way he describes complicated planning into simple steps and planning for the future."
- Ian Matheson, Wealth Advisor
"How to Master the Art of Selling by Tom Hopkins. While not directly financially related, I read it as I was struggling as a young broker. The thing I most remember is how important it is to LISTEN. Contrary to what I believed, you didn't have to be a flashy, fast-talking and charismatic personality to sell. You had to let the clients talk, understand their needs and provide a solution."
- Gary Wagner, AIF, Principal and Chief Operations Officer
"One Up on Wall Street by Peter Lynch taught me to understand that stocks had real companies behind them, and it was vital to understand how they make money and grow."
- Peter Vanden Broeck, Senior Portfolio Manager
"Rich Dad Poor Dad by Robert Kiyosaki was the first finance book I ever read early in high school, and it taught me the fundamentals of personal finance and investing in practice. This is one of the books that sparked my interest in the financial world and definitely has made an impact in my life since that first read."
- Jake Steffens, Portfolio Management Associate
"A Random Walk Down Wall Street provided a great introduction to the financial markets."
- Doug Pease, Trader and Portfolio Manager
"A book that helped me learn about finance was The Outsiders: Eight Unconventional CEOs and Their Radically Rational Blueprint for Success by William Thorndike."
- Razmig Pounardjian, Portfolio Manager
"Books I have read that inspired me to pursue a career in the investment business include 'How to Buy Stocks' by Louis Engel. I have read three different editions. A History of Interest Rates by Sidney Homer, The Robber Barons by Matthew Josephson, The Guggenheims: A Family History' by Debi Unger, The Wealth of Nations by Adam Smith. Lastly, Jacob Goldstein's latest book Money: The True Story of a Made-Up Thing is a must read."
- Howard Trauger, Managing Director of Carnegie Investment Counsel's Philadelphia office
"Lots of books taught me about money. A couple of the best were Fooled by Randomness: The Hidden Role of Chance in Life and in the Markets by Nassim Nicholas Taleb, The Black Swan: Second Edition: The Impact of the Highly Improbable also by Taleb and Blink: The Power of Thinking Without Thinking by Malcolm Gladwell."
- Brent Luce, Senior Portfolio Manager
"I recommend Witness by Whitaker Chambers as a gift book."
- Richard Alt, Chief Investment Officer, Principal and Portfolio Manager
"I love Conscious Capitalism: Liberating the Heroic Spirit of Capitalism by John Mackey (former co-CEO of Whole Foods) because of the philosophy that companies can be more successful by focusing on a higher purpose and core values, stakeholder integration and a conscious culture. Basically, it speaks to creating value (for customers and employees) versus only focusing on the short-term bottom line and how that can give a competitive advantage."
- Stephanie Bush, Chief Compliance Officer
Got any book favorites to share? Let us know on Facebook in the comments on this post or contact us.
Looking for a Financial Advisor for You?
If you are currently looking for help with financial planning, contact us. We are happy to schedule an introductory meeting at your convenience.
Disclosure: This was prepared by Carnegie Investment Counsel ("Carnegie"), a federally registered investment adviser under the Investment Advisers Act of 1940. The information is provided as of the date indicated and believed to be reliable. Carnegie assumes no obligation to update this information, or to advise on further developments relating to it. This is prepared for informational purposes only and should not be construed as personalized tax or investment advice. Carnegie does not provide tax advice or services.