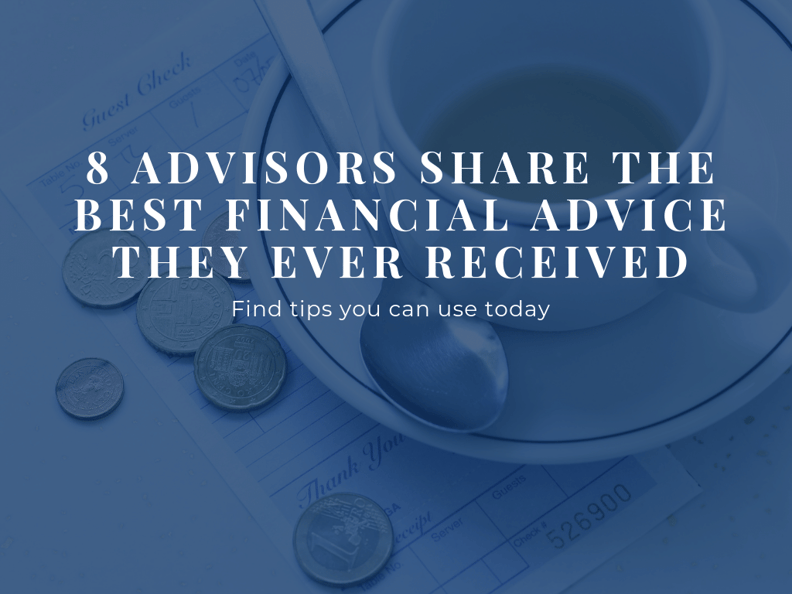 In the world of finance, we are continually learning and seeking high-quality data and information to help us make the best decisions for our clients' wealth.
Our advisors truly enjoy providing financial advice and guidance to those around them, but we were curious about the best financial advice they have ever received. We asked them to share one thing that has helped them achieve success.
So, here are eight valuable points to consider adding to your knowledge bank.
Tip 1: Take It One Step at a Time
"The best financial advice I received was that preparing for my financial future would take time and a plan. It does not require 'heroic' efforts. The key is to do all the little things well, such as saving, participating in company retirement benefits and not spending beyond your means. It is easy to feel overwhelmed by the tasks ahead at any age. When you are young, just keeping the kids in diapers was an accomplishment. Yet, somehow the kids managed to leave the house with clothes that fit, learned to drive and even graduated college. There will be new challenges in the years ahead. The way to navigate uncertainty is to take it one step at a time."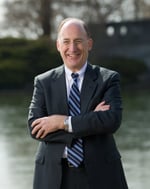 Robert Carroll, CPA, CFP®, CDFA™
Managing Director-Cincinnati
Cincinnati

Bob is the managing director of the Carnegie Investment Counsel Cincinnati office and a Certified Financial Planner™ plus a member of the National Association of Personal Financial Advisors (NAPFA). Bob also specializes in Divorce Planning where he helps clients with financial needs before, during and after divorce.
Tip 2: Taking Some Risks Can Be Good
"The best advice I received was during my first job, which was a non-financial role. It was to start saving money right away to leverage compounding interest and to take the risk of putting it in the stock market. So, when I was young, I started buying U.S. companies that I thought would be profitable. By the time I was in my 40s, I was working for a bank in a financial role but left the bank to attain my financial licenses. Quite frankly, you don't have to be licensed to be in a financial position at a bank. After getting my series 6 and 7 licenses, I started working on the investment side of the business. My time working outside the world of finance helped me understand that the simplest advice might be the best."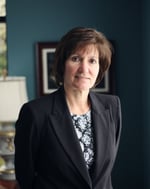 Kim Gannis, AIF®
Principal / Director of Retirement Services
Pittsburgh

Kim serves as a Principal and Director of Retirement Services for Carnegie. She partners with business owners to remove the burden of managing their company retirement plan. With this responsibility handled, her clients are free to focus on growing their business.


Tip 3: Let Your Winners Run
"Let your winners run and keep losses small. Though this sounds easy, it requires tremendous patience and humility. Waiting over long periods for great companies to compound wealth requires patience, while admitting mistakes requires quick humility. Also, quantify your intuition by backing it up with facts and figures."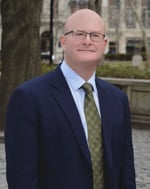 Scott R. Inglis, CFA®
Regional Director / Portfolio Manager
Philadelphia

Scott serves as Regional Director in Philadelphia, Pennsylvania, and New York. Scott provides tailored investment management to meet unique client needs. He believes delivering personalized service to every client is essential.
Tip 4: Don't Be in Financial Bondage to Anyone
Probably the best bit of advice I have received (from numerous sources) is very short, simple and clear: Owe no one anything. Or put another way, don't be in financial bondage to anyone. It is important to be on the right side of the interest equation, meaning it is better not to pay interest, but instead collect interest."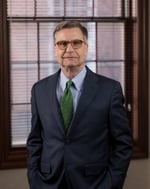 Paul McCollum
Managing Director-Dayton
Dayton

Paul serves as the Managing Director for the Dayton office and sits on the Carnegie Investment Committee. As a portfolio manager, he provides investment solutions and manages custom portfolios for selected clients.
Tip 5: Keep It Simple Financial Advice
"Start (saving) early"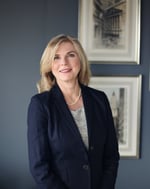 Linda Fousek, CFA®
Portfolio Manager
Cleveland

Linda is a portfolio manager at Carnegie in the Cleveland office. Her focus ranges from working with high net worth individuals and families to endowments and foundations. Serving clients and growing relationships are what Linda enjoys most about working in finance.
Tip 6: Truly Assess the Value of What You Buy
"When I was 13 or 14, my grandfather told me that when you buy things, first understand the intrinsic value of them. Whatever you pay for an item above the intrinsic value is the premium for the brand or your ego. This way, you'll always know the difference between utility and luxury. This advice provides a way to assess the total premium your lifestyle is costing you. The advice meant nothing when I first heard it. It means a lot more to me now."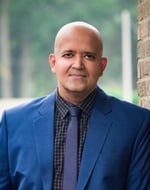 Shams Afzal
Managing Director / Portfolio Manager
Toledo

Shams serves as Managing Director in the Toledo office. He brings insight and knowledge to investing in global financial markets, having served in various ascending capacities at a Fortune 500 company. As a portfolio manager, he works closely with clients to help them reach their financial objectives, so they may more easily achieve their life goals.
Tip 7: Never Stop Learning
"The best financial advice I ever received is to never stop learning, invest in your body of knowledge and always do the right thing. Your knowledge can lead you to wonderful places and attract wonderful people along the way. This principle will lead to meaningful and impactful results in all walks of life."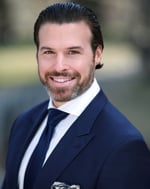 Brendan A. Goldstein
Managing Director/Wealth Advisor
New York City, NY

Brendan manages high-net-worth private client relationships and specializes in investment management and personal balance sheet optimization. He has worked extensively with entrepreneurs, business owners, athletes, and entertainers.

Tip 8: Focus on What You Can Control
"We have a normal human tendency to worry about things that have only a marginal impact on our financial outcomes, such as politics. The two biggest things we can control are 1. spending and 2. asset allocation. Regardless if you are in the accumulation years or the decumulation years, having a solid plan matters. Two powerful drivers are to know how much you are spending and how much you are investing. This knowledge leads to long-term growth and the ability to achieve the goals you have for yourself, for supporting your family and for making an impact on your community."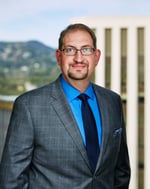 Josh Mudse, CFP®
Managing Director and Wealth Advisor
Los Angeles, California

Josh is a Certified Financial Planner™ and has been guiding clients to live confident financial lives for over 20 years with a focus on long-term care planning and multi-generational estate planning.


Check out our financial advisory team bios and book an appointment today to learn more.