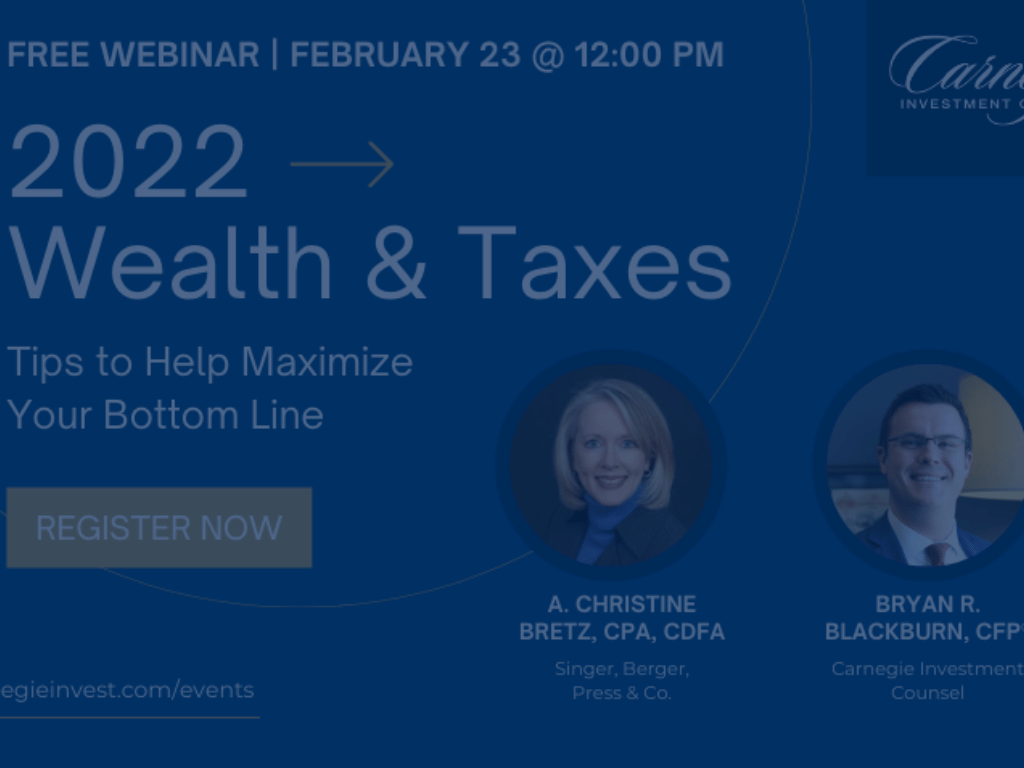 If taxes confuse you, rest assured that you are not alone. We often hear common questions from our clients around RMDs, 529 Plans, rules around charitable gifts, and more. To help demystify these topics, Carnegie Investment Counsel will host a free webinar on Wednesday, February 23rd, at noon.
Speakers:
A. Christine Bretz, CPA, CFDA of Singer, Berger, Press & Co.
Bryan R. Blackburn, CFP® of

Carnegie

Investment

Counsel
Following the presentation, there will be time for Q&A. Feel free to think of questions ahead of time.
Please register here for the free webinar.
Need a Financial Advisor?
If you are currently looking for help with financial planning, contact us. We are happy to schedule an introductory meeting at your convenience.