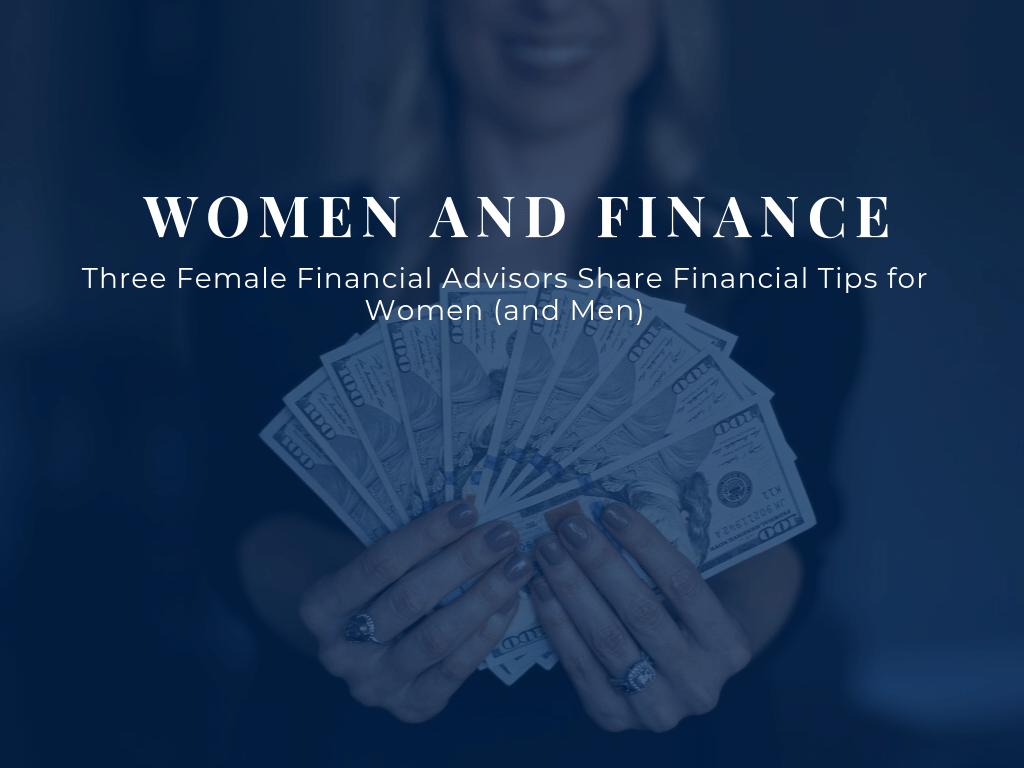 The Economist magazine has declared the 21st century the new millennium of growing female economic empowerment. And it's true that in recent decades, women have made incredible strides, both professionally and personally. However, there is still a financial literacy gap for women.
Let's look at some facts:
In 40 percent of all households, mothers with children under age 18 are either the sole or primary source of income for their family. A record-high according to a new Pew Research Center analysis of data from the U.S. Census Bureau.
Only 23 percent of women said they take the lead on long-term financial planning, according to an article in Forbes magazine.
The U.S. Department of Education reports that 3.8 million American adult women possess literacy skills below a "basic" level, according to an article in annuity.org.
Understanding and being involved in financial planning is important for being prepared for retirement, protected from unexpected disasters and being in the best position to reach your life goals. With that financial gap in mind, we asked three of our female financial advisors to offer tips for women (and men) about money. Here's what they shared.
Women and Finance Tips
1. Make Time to Discuss Finances With Your Spouse

"In many cases, women live longer than men. With any couple, people split roles and share responsibility. Sometimes, we see the husband take the financial decision role and the wife takes the checkbook, bills and household expenses role. If the man passes away or a divorce happens, the woman may be at a loss and not know where the accounts are, nor the balances."
- Heidi Rose, CFP®, FINANCIAL PLANNER, Cincinnati, Ohio
Women and Finance Tip: Even if you are not the lead partner in the financial planning role, meet regularly to discuss finances and retirement savings. Aim to sit down to discuss this one Saturday a month. Create a shared document that is secure or get a notebook and write down the locations and balances in your accounts together. Or if you work with an financial advisor like Carnegie, review your statements together and create a file for your lockbox. Everyone needs to understand where assets are located, long-term care insurance, life insurance, financial planning and the family spending budget.


2. Don't Be Swayed by Fear-Mongering Tactics of Other Firms

"Some other firms in our business seek to bond with or win clients by making them fearful that they will not have enough money and that that advisor will rescue you. It's fear mongering to get the sale."
- Linda Fousek, CFA, PORTFOLIO ​MANAGER, Cleveland, Ohio
Women and Finance Tip: Don't be intimidated by scare tactics. A good financial planner can help you create a workable plan to achieve your goals.
3. Ensure Your Comfort Level for Risk Tolerance is Heard
"Sometimes we find with couples, there are different risk tolerance levels between men and women. Occasionally, men may want more aggressive returns, women may be more conservative. Or vice versa. A good advisor will listen and be able to find a compromise between the two. You should feel that your risk tolerance comfort level is heard."
- Meg Halloran, SENIOR PORTFOLIO MANAGER, Cleveland, Ohio
Women and Finance Tip: It is important to understand your options. Seek to understand the risk and reward levels of the strategies provided. Then decide what works for your risk tolerance and goal timing.


4. Seek A Trusted Advisor

"It may be a buzzword, but the term trusted advisor is very important for women, because of the strong fear that they may be taken advantage of. Whether you are looking for a male or female financial advisor, you are looking for someone you are comfortable talking things through with. As you interview advisors, be sure you understand if the advisor is working as a fiduciary (committed to putting your best interests first) and how the advisor is compensated (commissions, fees directly from clients, or a combination of the two). Depending on the type of advice you are seeking, these are two areas that may have a significant impact on your choice of advisors."
- Linda Fousek, CFA, PORTFOLIO ​MANAGER, Cleveland, Ohio

Women and Finance Tip: Take your time choosing an advisor. Continue to seek out and interview advisors until you find someone you trust. You should feel comfortable talking to the advisor so you can express your priorities and concerns. Carnegie Investment Counsel advisors work as a fiduciary, putting clients' best interests first. We are a fee only advisory firm, which means we are compensated by fees paid directly by our clients.


5. Trust That You Know More Than You Think You Do
"A lot of times women think they don't know as much as they do. A good advisor will lay out the options for you. When you understand the options, you can make informed decisions. There are no dumb questions. A lot of men don't know the options either. If your advisor makes you feel stupid for asking a question, find a new advisor. If your husband makes you feel stupid for asking, well, nudge him with your elbow."
- Heidi Rose, CFP®, FINANCIAL PLANNER, Cincinnati, Ohio
Women and Finance Tips: Don't be intimidated in meetings with your advisor or when seeking an advisor. This is a conversation: Ask questions.
At Carnegie, we are focused on individuals and meeting individual situations with completely customized services. Find an advisor who is right for you.


Women and Finance References

Breadwinner Moms: Mothers Are the Sole or Primary Provider in Four-in-Ten Households with Children; Public Conflicted About the Growing Trend https://www.pewsocialtrends.org/2013/05/29/breadwinner-moms/
Business Insider: Women Now Control More Than Half of US Personal Wealth, Which "Will Only Increase in Years to Come" https://www.businessinsider.com/women-now-control-more-than-half-of-us-personal-wealth-2015-4
Annuity.org: Women and Financial Literacy https://www.annuity.org/financial-literacy/women/
Forbes: Three Facts That Show Why Financial Literacy is Especially Important for Women
https://www.forbes.com/sites/lizfrazierpeck/2019/04/26/three-facts-that-show-why-financial-literacy-is-especially-important-for-women/#5d55ee47187e