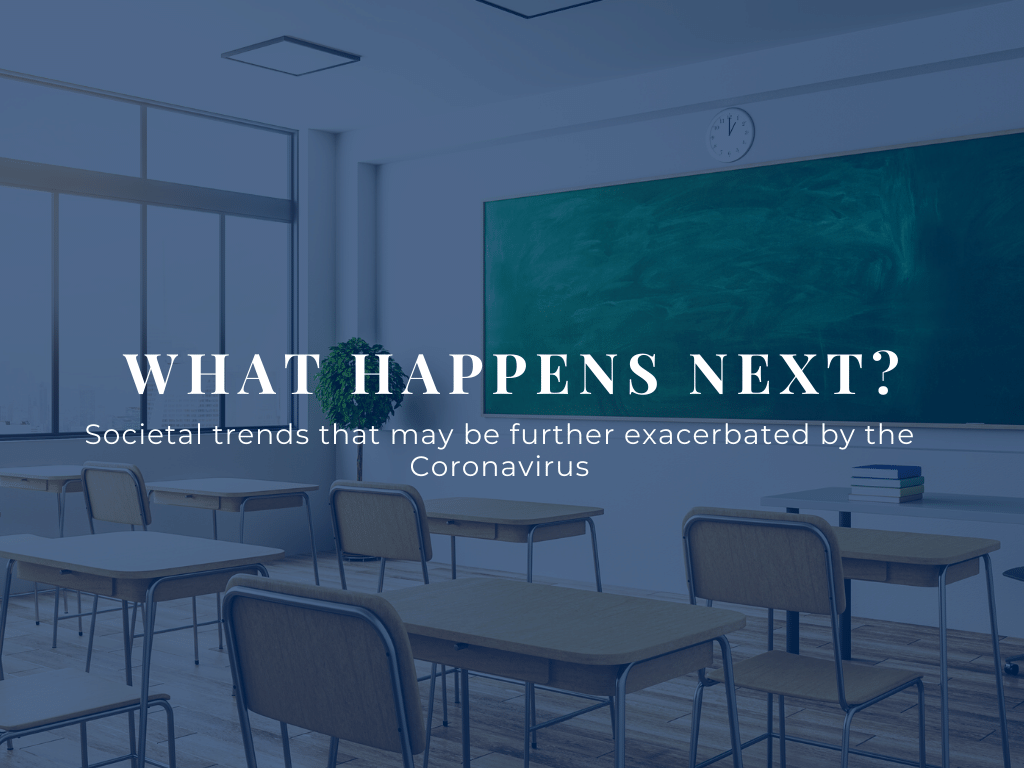 I saw an interesting prediction on Twitter a couple of weeks ago and it made me think of a quote from Amazon founder and CEO, Jeff Bezos: "What's going to change in the next 10 years? And that is a very interesting question; it's a very common one. I almost never get the question: 'What's not going to change in the next 10 years?'"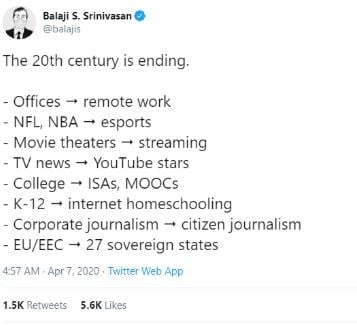 I think it is a little early to make sweeping predictions about societal changes moving forward from the Coronavirus. There are still some overall themes that were intact before this began and will continue in the years ahead.
Big Tech gets bigger. Apple and Google are working together to create a new contact-tracing app for both iOS and Android operating systems. Netflix has seen a 47% increase in subscribers once social distancing measures were introduced in the U.S. Amazon has seen so much e-commerce demand that they suspended all shipments of non-essential items to their warehouses. Facebook has begun to notify users if they have read false or misinformed articles about COVID-19. Big tech knows a lot about us as we use these platforms daily. Their importance continues to rise which will allow them to have a big presence in our lives.
Technological disruption continues. Online delivery, cloud computing and e-commerce are a few technological innovations that will exacerbate the difference between companies that thrive and those that fail. For example, restaurants that embraced and encouraged the use of technology via online ordering apps and delivery (Domino's Pizza and Starbucks), will likely come out of this recession stronger as they will weather the storm and see many of their competitors weakened. Many physical-only retailers will continue to struggle in the future. You are also seeing this bifurcation take place in the stock market as the YTD returns of the S&P 500 is down 14.8% while the Nasdaq-100 Index (made up of mostly technology and health care stocks) is down only 3.4%.
Physical grocery stores are still very important. Grocery stores and club warehouses are seeing record sales growth as people stock up their pantries and refrigerators. Grocery store delivery service Instacart, saw customer order volume rise 300% YoY in the first week of April. It is easy to forget how vital they are to our everyday lives and they will continue to be after the Coronavirus ends.
Wealth inequality worsens. In the last month, 22M Americans filed for unemployment, or 13% of the workforce. Below is a chart from the WSJ that shows the % change in financial assets since the end of the Great Financial Crisis in 2009.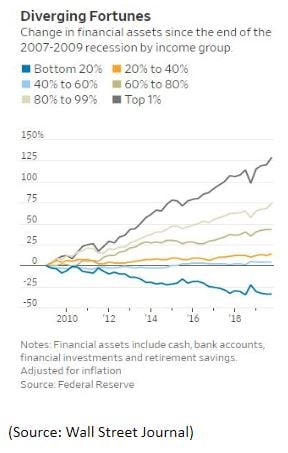 According to the Wall Street Journal, from 2000 to 2018, the bottom income quintile saw their real incomes (adjusted for inflation) decline 2%. It is almost impossible to save for a rainy-day fund and build a nest egg when your income does not increase over such a long period of time.
Many of those who have been recently laid off work in the service sector and cannot work from home. According to the Bureau of Labor Statistics, the percentage of workers in the bottom quartile of incomes who can work from home is 9.2%, compared to 61.5% for the top quartile. I cannot imagine it will be any easier for them to make up lost ground when the economy grows again. This ongoing trend helps explain the popularity of politicians like Donald Trump, Bernie Sanders and AOC.
Some other trends I believe will continue in the days ahead include college students returning to a physical campus when allowed (the desire for the college experience and I do not think people will pay $50K a year for online classes) and workers going back to a physical office for work (leaving home and social interaction).

Please stay safe and well!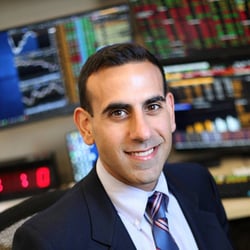 Razmig Pounardjian serves as Portfolio Manager; managing custom portfolios for select clients. Raz genuinely cares about his clients' well-being, and they know that they have an advocate who is there to help guide and manage their investments through their careers and into retirement.

Carnegie Investment Counsel is a registered investment adviser with the Securities and Exchange Commission (SEC). The opinions presented are subject to change without notice. Performance information was obtained from third party sources. Although these sources are widely used, and Carnegie deems these sources reliable, Carnegie makes no guarantee as to the accuracy of the information provided by these third parties. The information provided is for general informational purposes only and should not be considered a solicitation to effect transactions in securities or personalized investment advice. Past performance is not a guarantee of future performance.


Ready to Meet With a Financial Advisor?
Schedule an appointment today to learn more about how Carnegie can help with financial planning and wealth management.