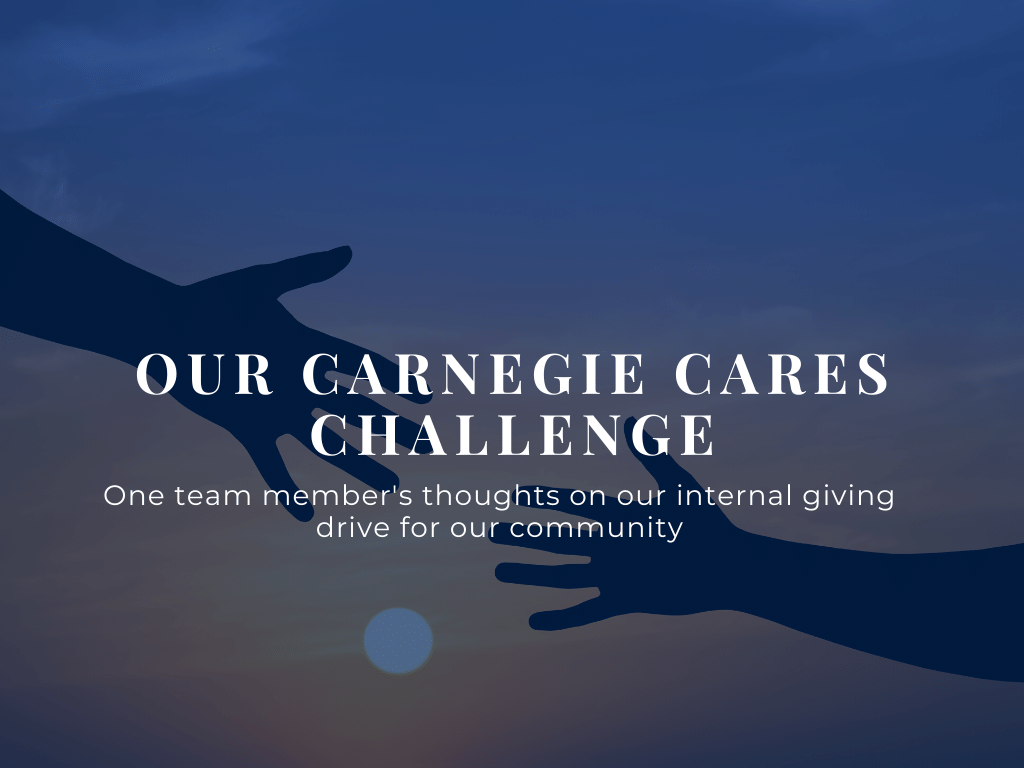 For the past few weeks it has not been business as usual for anyone. Schools are closed, retailers are locked up, restaurants shuttered, industries barred from producing. Only essential services can operate. People feel stuck and, at times, afraid.

One thing for sure is that our positive actions can brighten someone's day or make a difference. At Carnegie Investment Counsel, we initiated a Carnegie Cares program to make donations for those most in need during this difficult time.
As part of the Carnegie Cares Challenge, Carnegie is matching any financial gift to a nonprofit made by our employees up to $750 per employee (with a $20,000 Challenge Match Cap). We have learned many lessons from our clients, and their recent precedents of generosity are ongoing inspirations.

Employees have met this challenge and are actively supporting the charities closest to their hearts. Several Carnegie associates have helped nonprofit organizations where they are board members. Others have sought to help nonprofits that help service workers and others who are hardest hit by this crisis.

Many nonprofits and charities are struggling today with an inability to hold live fundraising events. For many of these organizations, live events support a good portion of their budget each year. Many of these organizations have small and volunteer staffs that are struggling to figure out what is next. Donations at this time (and anytime) are welcomed. Especially now, it feels good to help.

It is a thrill for me to work for an organization that is rising to the challenge and finding a way to help employees give back.


Carnegie Investment Counsel is a registered investment adviser with the Securities and Exchange Commission (SEC). The opinions presented are subject to change without notice. Performance information was obtained from third party sources. Although these sources are widely used, and Carnegie deems these sources reliable, Carnegie makes no guarantee as to the accuracy of the information provided by these third parties. The information provided is for general informational purposes only and should not be considered a solicitation to effect transactions in securities or personalized investment advice. Past performance is not a guarantee of future performance.


Ready to Meet With a Financial Advisor?
Schedule an appointment today to learn more about how Carnegie can help with financial planning and wealth management.