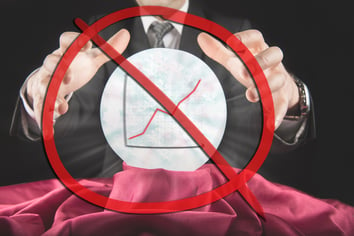 If you thought this was going to be another stuffy blog post about an economic or stock market forecast, you are mistaken. While we spend numerous hours researching, debating and discussing how we should position client portfolios for the coming year and beyond, I have grown further skeptical of "market outlooks" that are published annually in December. Instead of boring you with a bunch of market commentary or resolutions, I will make ten observations and recommendations for 2018, not all of which are investment related.
1. You will likely feel wealthier
A combination of tax cuts for individuals and corporations along with rising corporate profits should bode well for individuals and investors in the stock market. When workers notice that their paychecks are higher, the odds of them spending more money increases, which should help the U.S. economy grow. This should benefit U.S. businesses grow their earnings which is one of the main catalysts of a rising stock market. 2017 was an excellent year for the stock market, and there is a decent chance it could continue into 2018 for the abovementioned reasons.
2. There will be a lot of noise from Washington D.C.
If 2017 taught us anything, it is that we are at an unprecedented time when it comes to politics. We seem more divided than ever. Throughout the year, there was a lot of fear regarding how the dysfunction in Washington could negatively impact the markets and guess what? It really didn't have much of an impact at all. 2017 was one of the calmest years ever, and while the "noise" from D.C. will continue, it is best to not get too wrapped up into the potential effects it will have on the market.
3. Not all will be calm in 2018 (as it was in 2017)
The stock market in 2017 was like that Enya song "Only Time"; eloquent, calm and without worry. This is more the exception and investors should not be complacent when it comes to fluctuations in the stock market. According to Strategas, the largest drawdown for the S&P 500 in 2017 was 3%, second lowest ever. They also note that the average drawdown (for the ten calmest years) the following year was 12%. Now, this doesn't mean I am predicting a 12% decline in the markets, but the ease of last year's gains is unlikely to be repeated in 2018.
4. You will keep hearing and reading about Bitcoin and cryptocurrencies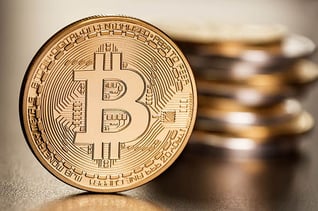 Let me preface this by saying that I am not an expert on Bitcoin or cryptocurrencies. I have a difficult time understanding how it all works, but that doesn't mean it doesn't have a place in our society. I believe that there are some "legs" to this as large financial institutions are investing in the blockchain, which is like the infrastructure for cryptocurrency. I can't explain the incredible rise in the price of these cryptocurrencies and I got more questions about this than I did the stock market in 2017, so I think we will continue to hear more about it.
5. Read a book outside of your core interests
Most of you already read so I am not going to be that pretentious guy that tells you to "read more". Instead, read a book that you would've told yourself a year ago "I would've never read this". Who knows, maybe it will open your eyes to something you didn't think you would like. I am a big fan of business and sports books, but this year I am not afraid to say that I plan to read Grace Metalious' Peyton Place.
6. Technology will continue to revolutionize the way we live
Facebook, Uber, Twitter, YouTube, Instagram and Venmo weren't around 15 years ago, yet they have made us more connected and efficient (for the most part). As my colleague Brent Luce has noted numerous times, we are at the forefront of a technological revolution that will impact our lives like the industrial revolution before us. The use of artificial intelligence, machine learning and automation will impact not just the lives of every consumer but almost every business in the world. Did you know that 52% of American households have Amazon Prime? That is a higher percentage than those who attend church monthly (51%) or own a gun (44%). Did you know that burger chain Shake Shack is now opening restaurants with only kiosks
and no human cashiers? Technology is changing the way we live at a rapid pace, and it will likely continue to do so in 2018.
7. Don't lose hope; the world is getting better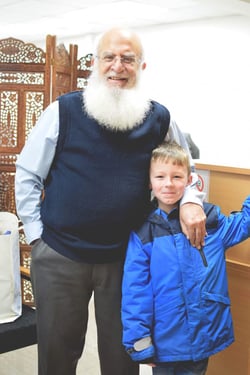 It's discouraging and disturbing when you see the racial tensions in Charlottesville or read about another mass shooting but believe it or not, the world is getting better. According to Max Roser, an Oxford University economist, in 2017 the number of people in the world who were hungry, impoverished or illiterate was smaller than ever before. He also esti
mates that the number of people who are living in poverty around the world is declining by 217,000 people per day. These trends are likely to continue to move in the right direction. While the world is an imperfect place, it is important to remember that human beings are capable of amazing things. I love hearing stories like the
little boy who thought a Muslim accountant was Santa
and the accountant went along with it for 4 years. Or the
homeless man who gave the last $20
he had to a woman who was stranded on the road and she subsequently raised $360,000 for him. Or the
man who sold a car back to the military widow
so that her 16-year-old son (who was 9 months old when his father died) could have his father's car. Or when
Charlie Weis granted a 10-year-old boy his final wish
to call the first offensive play for Notre Dame, even after the boy had passed away (you may need a tissue).

8. Walk, run or meditate (or all three)
I remember reading about the benefits of walking and running in my introduction to psychology course my freshman year of college. When you exercise your body releases endorphins which is supposed to help you relax and focus better. Meditating has been shown to improve awareness and resiliency. Think about how well we treat our possessions such as cars, homes and pets, but how often do we take care of and "train" our minds? I don't want to be like everyone who says your resolution should be to be "healthier" but I don't think it hurts to try to better oneself.
9. Trying to predict the next crisis is useless
At the end of every year, certain prognosticators will come out with their predictions for the coming year. Some of them filled with doom and gloom in which they try to scare people into thinking that the U.S. dollar will collapse or that the worldwide economy is being propped up by central banks and that we are headed for another 2008 style crash. Do yourself a favor and don't get wrapped up in such dire predictions. Making outlandish forecasts helps no one. These predictions are made on an annual basis, and for the last eight years, they've been wrong but who remembers?
10. Focus on the big picture
I have learned that in both investing and life, focusing on the bigger picture is so important. We develop plans and work with clients to grow and maintain their wealth not for the next year but for future generations. In a day and age where we consume news via 280-character tweets and pay for things with a smartphone, it's easy to get lost in the day-to-day. For the most part, we want things quick and we sometimes lose sight of what is important to us. Our family, friends, co-workers and even the person at the front desk at your doctor's office. I know it's easy for me to say this as I sit in my comfortable office, but it is important to acknowledge that we will go through different emotions (positive and negative) and forget about what is important to us. I will end with the famous quote from Ferris Bueller's Day Off: "Life moves pretty fast. If you don't stop and look around once in a while, you could miss it."