Trucking Tonnage
There is a lot of debate regarding whether we are going into a recession or not. One economic indicator not discussed much is truck tonnage. This measures the amount of "stuff" being transported via truck across the U.S. Considering that 70% of freight is transported by truck, this should be a pretty good indicator of economic activity. Heretofore, this indicator has remained very strong. The chart below shows this series since 1985 – note that before each of our last three recessions, truck tonnage flattened or weakened before the recession started. LEARN MORE: What Is The Truck Tonnage Index?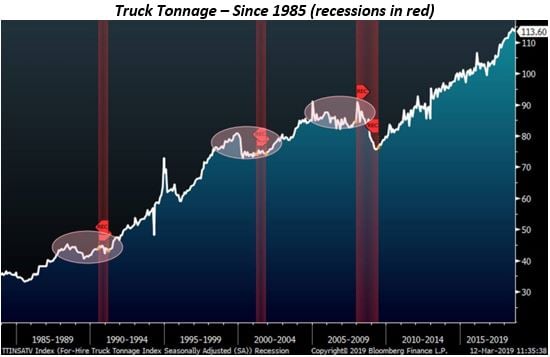 Benjamins
There are now more $100 bills in circulation than there are $1 bills. 80% of these bills are held overseas, which is up from 15-30% in 1980. Corruption, the desire to hoard cash and the ability to avoid the financial system in bulk are all contributing to this phenomenon – it is a little like cryptocurrencies. There are many who believe that eliminating $100 bills would deter corruption. Read More: There Has Been A Mysterious Surge In $100 bills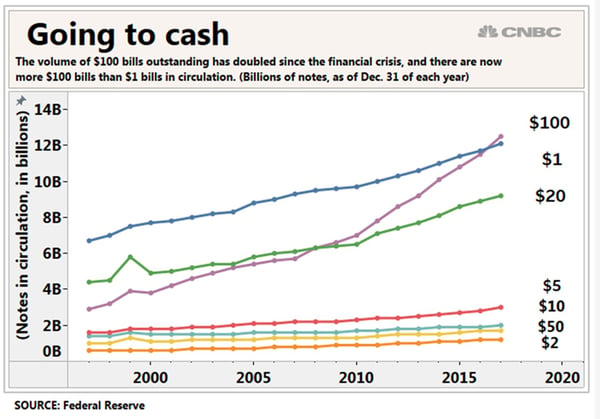 Strong Start to 2019
2019 is off to the third best start since electronic trading began in 1983 (see chart below). All of the other the top 15 starts have ended the year higher, and in many cases much higher. Will 2019 be different?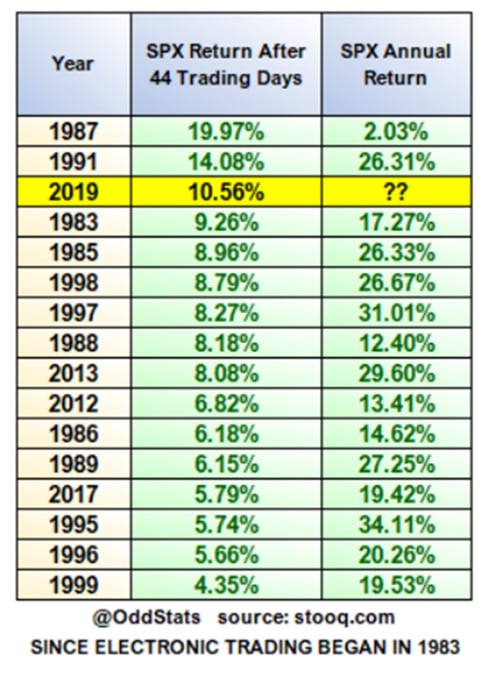 ZuckCoin
In the last blog, I mentioned the new JP Morgan cryptocurrency, so it is only fair to give Facebook the same exposure to the millions who read this blog. Facebook is reportedly working on a cryptocurrency initiative designed, at least at first, as a way for WhatsApp users to securely and instantly send money to each other. This may sound trivial, but there are 1.5 Billion WhatsApp users across the world. Barclays is forecasting that this could be a $19 billion revenue opportunity by 2021. Legitimate uses for "cryptocurrency" and blockchain seem to be popping up more often. MORE: Facebook's Cryptocurrency Could Be $19 Billion Revenue Opportunity -- Barclays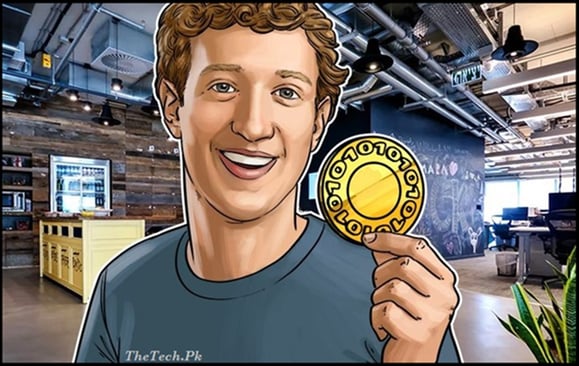 Higher Rates = Lower Home Prices, Right?
With many pundits predicting higher interest rates going forward, many are concerned about the effects on the housing market. Most of us has been taught that higher interest rates are bad for the housing market. If you look back at the last 47 years, however, this correlation is not so clear. Even when rates skyrocketed in the 1980s, housing prices continued to rise. In fact, as the chart below illuminates, the only two periods of falling housing prices were accompanied by tame inflation and stable or falling mortgage rates: