Retail Death Spiral
If you have not noticed, brick-and-mortar retailers have not been doing so well. Value investors who have been trying to "bottom-fish" in the space have continued to suffer. As we know, Amazon and other companies using and benefiting from new technologies have been perhaps the most disruptive force ever to affect consumer buying behavior. As I have mentioned before, we seem to be arriving at the breaking point where the weak can no longer fight the battle. This is just one example of how new technologies are changing the way we live and affecting every business and sector. When looking at investments, I think there are two types of companies – those poised to benefit from these disruptive forces and those who are likely to suffer from it. The table below, which I am borrowing from MKM, shows the number of store closings announced just this year – this is just major stores, and does not include the hordes of smaller retail stores that have closed. Amazon has been taking over fifty cents of every new dollar moving into retail e-commerce, so we can guess that 50% of these sales are going right into Amazon's pocket. At the bottom you will see the stock price charts of traditional retailers versus Amazon; it is self-explanatory. Deep Dive: The New Retail Ecosystem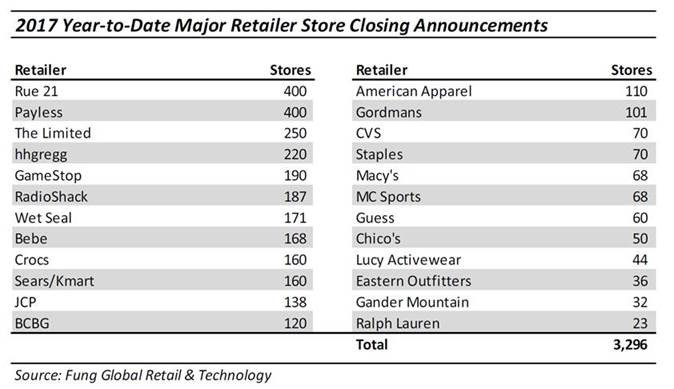 Amazon Versus Brick-and-Mortar Retailers (Six Months)


Big Data / Internet of Things Factoid
A new airplane creates 500 gigabytes of data out of thin air on every flight and has 4,000 sensors per aircraft. Given something like 100,000 domestic flights per day, that would mean 50 petabytes of data created every single day from airplanes flying around the U.S. That is 50 quadrillion bytes. To put this in perspective, the Milky Way galaxy has existed for only about 7 quadrillion minutes. Or for those of you are into literature, 50 petabytes is the equivalent of every written work of mankind from the beginning of time, in all languages.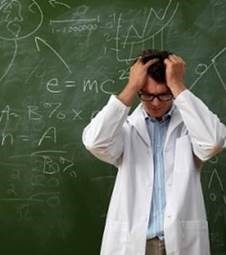 Worldwide Technology Penetration
I came across the following infographic on Twitter the other night. It is amazing how much of the world's population is using some of these technologies. I was surprised to see that there are more mobile users than internet users.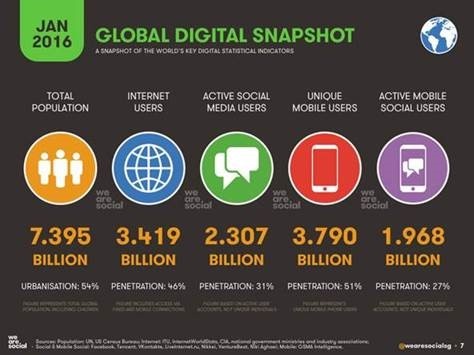 Inflation
Inflation figures for the month of April were released today. On a year-over-year basis, CPI (less food and energy) was 1.9%. This reflects a relatively tame inflationary condition and for now the porridge is neither too hot nor too cold. MORE: Economy Rebounding, But Maybe More Muted After Retail Sales and Inflation Data
CPI (YoY% since 2010)