JP Morgan Introduces a Cryptocurrency
Last week, JP Morgan announced that they are introducing the "JPM Coin", their own version of a cryptocurrency. While some argue that it is not a true cryptocurrency, this is more evidence of JP Morgan's commitment to technology and to some extent, it validates the whole blockchain and cryptocurrency concept. Interestingly, Bitcoin, the best-known cryptocurrency, spiked on this news. MORE: J.P. Morgan Rolling Out Cryptocurrency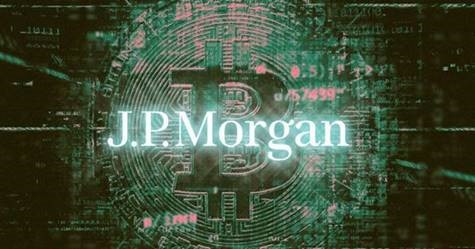 For what it is worth, my opinion on this space has been that blockchain technology is very compelling, but trying to figure out what form it will take and which (if any) of the current cryptocurrencies (there are many), will end up being successful in the long-term is very difficult. It reminds me a bit of the automotive industry – in Northeast Ohio alone, there were 115 automobile manufacturers starting in 1892. By 1932, there were ZERO. Obviously, the automotive industry changed the world, but if one had bet on one or two of those first players, they would have lost all of their money. MORE: Cleveland Was Almost The Motor City

The Rise of the Machines
We have all heard of about how AI and robots will take over the world. Some of us are afraid, some of us are excited. The chart below shows the rise of the machines visually. There is no question that industrial applications of robots and automation are growing very quickly and this is a long-term trend that is likely to continue. On an anecdotal basis, I have visited a few friends' businesses where they have deployed AI-powered robots to handle previously manual tasks. That said, according to recent article in Crain's, Cleveland manufacturers have been slow to adopt new technologies. MORE: Robot Sales Doubled Over Past Five Years

Ten Million Attend Performance
Ten million people recently attended an in-game performance on Fortnite by DJ Marshmello. Well…sort of. On February 2nd, ten million users showed up via their avatars to Pleasant Park, a place on Fortnight, to attend the concert and even dance. If this all sounds foreign, Read More Here or watch some of the performance here: Watch Marshmello Fortnite Show. As odd as this virtual performance may sound to those not digitally oriented, gaming/eSports is a HUGE business with broad ranging investment implications. Fornight alone (one video game) brought in $2.4 billion in revenue in 2018, which is more than all of Sony Music. In another mind-blowing development, kids are making millions of dollars just by having people watch them play video games through live-streaming services like Twitch – I recently read about a kid who makes $1 million a month playing video games.
Live Shot From the Marshmello Fortnite Performance


I guess today's market blog turned out to be a technology blog featuring Fortnite, Bitcoin and Robots. In any event, have a great day!