The recent market sell-off has garnered quite a bit of attention, and we wanted to reach out to let you know our thoughts. We know this kind of market activity is unsettling. This current slide in equity prices feels particularly unpleasant, since the market has been mostly placid this year and has been on a steady advance the last six years.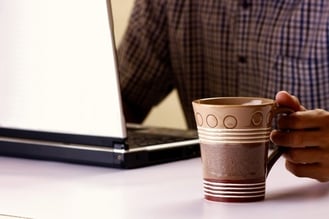 Fortunately your team here at Carnegie has been down this road before, and the value of this experience pays great dividends during volatile times. Here is what we know about the current disruptions in the stock market:
The rate of growth in China's economy is slowing.

Industrial companies worldwide have reported softer numbers.

The devaluation of the Chinese Yuan has created turmoil in currency markets.

The strong advance of the stock market since March 2009 has stretched valuations.

Computer-generated selling of indexes (ETFs) has amplified the free-fall in prices.

The possible increase in the Federal Funds rate could dampen the soft economy.
We also don't believe we are tipping into a recession, which would cause us to change our macroeconomic outlook. The improvement in housing prices and sales portends to a strengthening consumer in an overall slow-growth economy. According to our research sources, this country has never slipped into a recession when housing numbers are improving. Corporate balance sheets are very strong, access to capital is high, low energy prices helps the consumer and earnings are positive outside of the energy sector. Like past corrections, this one has been fast and furious with the Dow Jones Industrial Average dropping 1,000 points Monday, August 24, only to recover 900 points by that afternoon.
In times like this it is paramount to keep emotions at bay and your financial goals in perspective. We attempt to make sure clients have enough funds in liquid holdings for any withdrawal needs over the next year. This is how we build portfolios to withstand short-term price shocks. Our most senior member reminded us that permanent losses occur when selling at the wrong time. If we didn't sell a holding ten days ago, we aren't going to join the selling bandwagon now that the price is 10% lower. It is far more likely we will be able to put some of the cash to work at better prices. For every call we've received concerned about the market, we've taken calls from clients asking what we are going to be buying.
The depth of your Carnegie team has never been deeper and benefits of this combined historic knowledge are vital during these volatile periods. We realize your investments have a longer-term purpose, so if an opportunity becomes attractive due to a short-term blip, we are well positioned to be proactive for your benefit.


Join us for Carnegie College, informative financial topics over lunch. We discuss subjects such as estate planning, tax planning, your IRA, college planning and more! Click below to view upcoming events, and feel free to bring a friend.