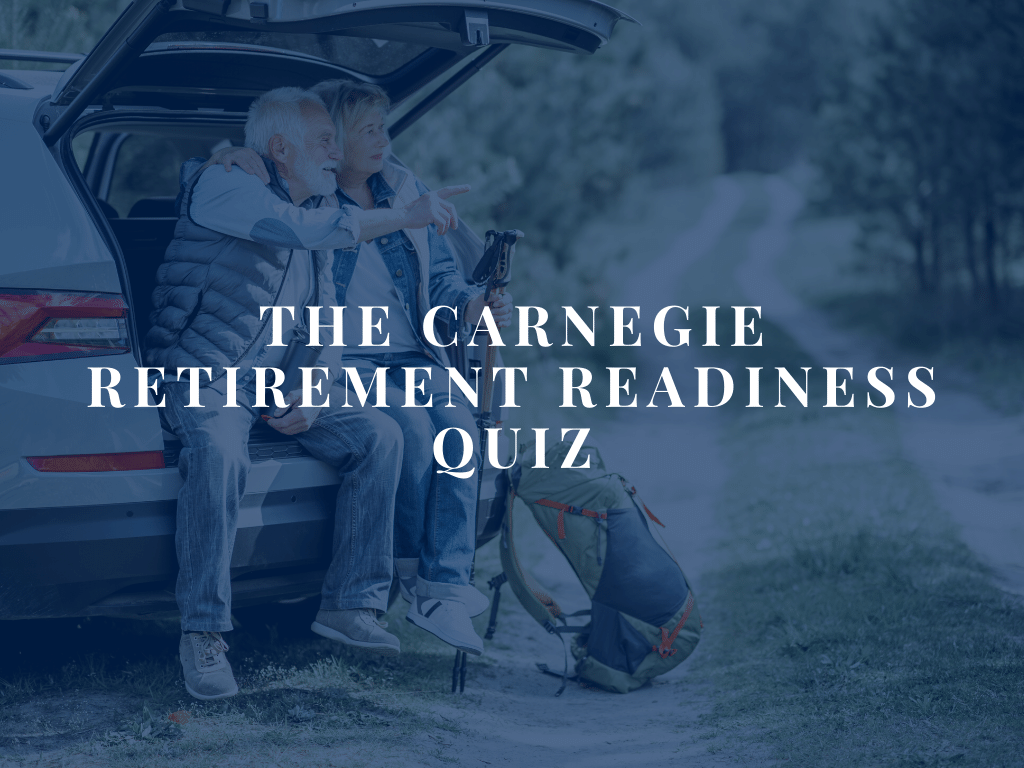 Financial planning encompasses a wide range of topics. Here is a preview of the easy 20 questions to find out your retirement readiness score. Take the full quiz, to get a handy printable list of tips you can use today.
Question 1: Have I estimated my annual expenses in retirement?
A key component of your strong financial plan is understanding what your expenses will look like in retirement. For example, it may be a good idea to look at your current budget, estimate how that might change once you are in retirement. A reduction in your cost of living may or may not occur: Consider inflation, travel, healthcare, a mortgage payoff and other factors. Having a good estimate of your annual expenses in retirement will help you determine the amount of income your resources (Social Security, pensions, investment portfolio) will need to generate during retirement.
Question 2: Do I have a current personal balance sheet that details my assets and liabilities and do I have a good understanding of what my "net worth" is?
Knowing your assets and liabilities or your net worth today gives you a good idea of how much you have to save each month to have "enough" in retirement.
If you answered no, as a simple exercise, get out a piece of paper, jot all your assets including savings accounts, 401(k) retirement plans, any stocks, bonds and a conservative value of your home. These are your assets. Now, tally up any loans such as a mortgage, car loan, student loans or other debts. These are your liabilities. Assets minus liabilities is roughly your "net worth."
Question 3: Based on my current age and marital status, do I know the average life expectancy for someone my age? Do I know the average life expectancy of my spouse? Do I know our joint life expectancy as a couple?

There is a lot of debate about average life expectancy. Today, the life expectancy per the IRS tables for someone in their 60s is mid-80s, so you may be looking at 20+ years in retirement. (But 20 years is not the full answer: Read on to the next question.)

If you answered no, you can look up your average life expectancy here: Publication 590B Table 1 for single life expectancy, Table 2 for joint life expectancy. (HINT: The tables are toward the end)
Question 4: Have I written a financial plan that takes into account the possibility of me and/or my spouse living beyond our current life expectancy by 10 years?
It is good to plan past life expectancy because as medicine improves it is extending life. The IRS tables account for the average life expectancy, which means some will live longer than average and some less than average.
If you answered no, it's OK. We've got this. Add 10 years to your life expectancy from the prior question. Keep in mind, sometimes people plan to retire at 66 or 67, but may end up retiring earlier for various reasons. So saving early and often is a good idea.
Download Our Easy Retirement Guide
Ready to Meet With a Financial Advisor?
Schedule an appointment today to learn more about how Carnegie can help with financial planning and wealth management.
This was prepared by Carnegie Investment Counsel ("Carnegie"), a federally registered investment adviser under the Investment Advisers Act of 1940. Carnegie does not provide legal, insurance, or tax services. The information provided is for general informational purposes only and should not be considered a solicitation to effect transactions in securities, or personalized investment advice. Past performance is no guarantee of future performance.