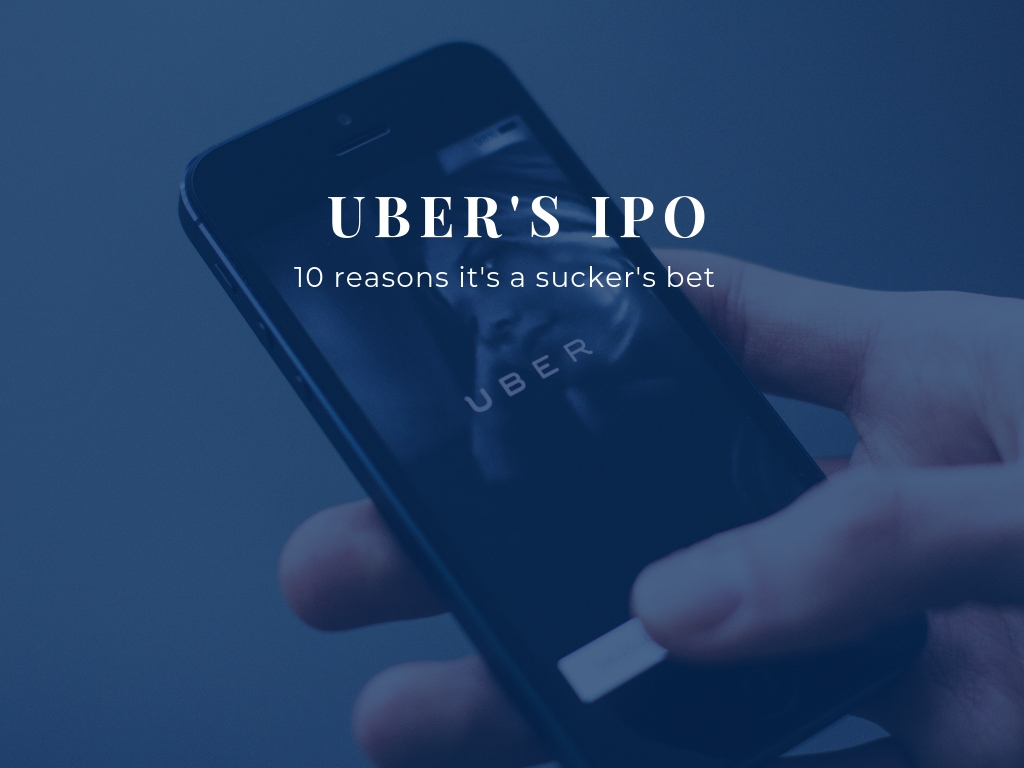 The Uber IPO is a hot topic among investors today. Uber Technologies, Inc's IPO is expected to be priced Thursday and to start trading Friday.
Even on the secondary market, with no profits and based on other analytics, it is a company that we would consider to be speculative in nature.
That isn't to say it won't do well for a period of time…as some bets do…but the fundamentals would not put it on our buy list at this time. Without further ado, here are the 10 reasons we feel that the Uber IPO is a sucker's bet.