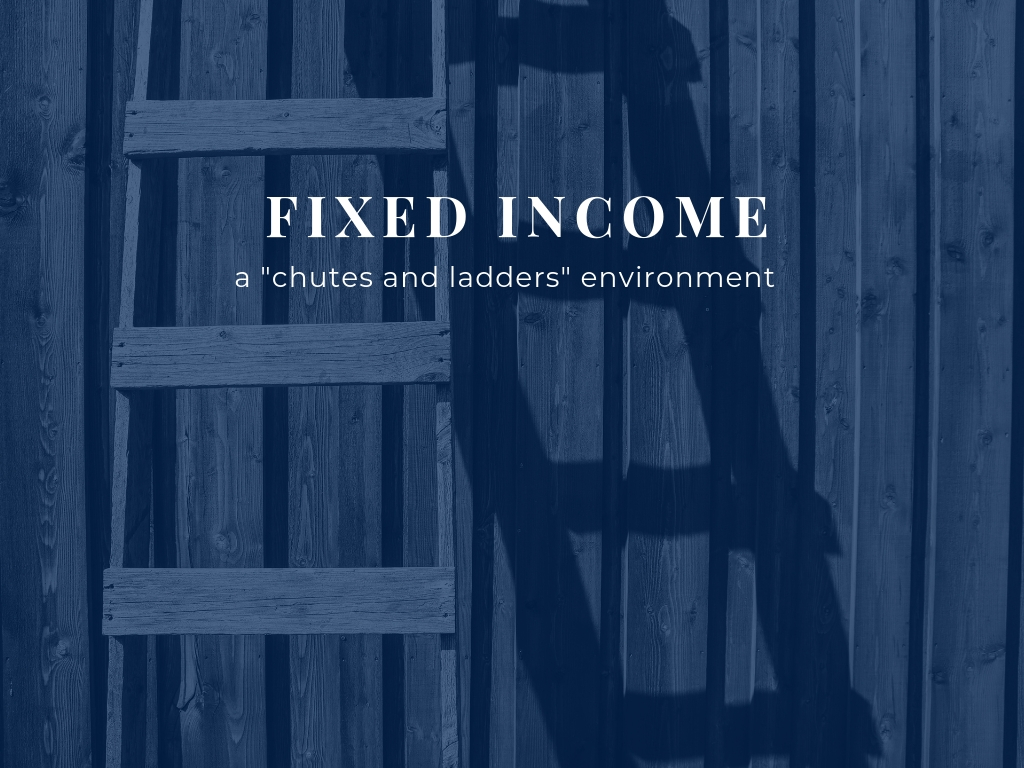 There is a popular child's game called Chutes & Ladders you may have played with a child or grandchild. A key part of the strategy for the game is to climb ladders to the top and avoid going down a slide/chute that makes you lose ground.
"Chutes and Ladders" could be an apt metaphor for the current interest rate environment.
After a slow and steady rise in interest rates (i.e., climbing the ladder), the recent volatility resulted in a fairly quick drop in yields (i.e, down the chute).