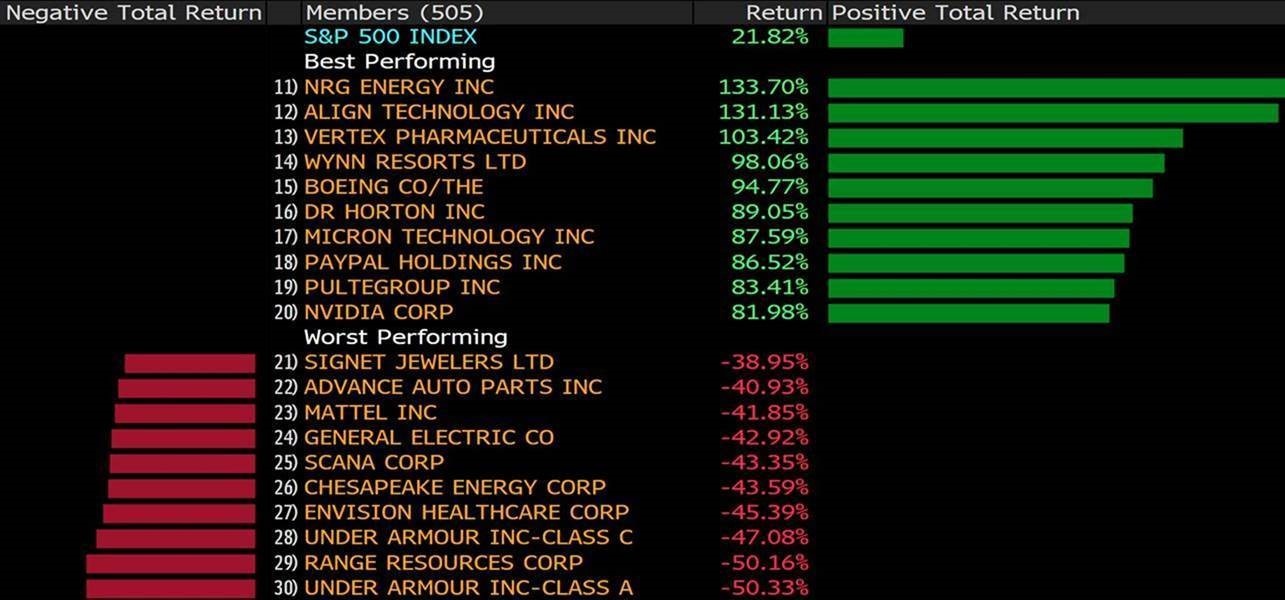 2018 Stock Market Contest
The time has come again for the ever-popular stock market contest. This is always a fun experiment and the winner will receive an awesome prize, along with their name in print if they so choose. CLICK HERE to submit your S&P 500 guess for 2018. As a reference point, the S&P 500 closed 2017 at 2673.61.

Looking back at 2017, the S&P 500 experienced a very strong year. The winning guess was received from Jeff Karp who will be receiving a wonderful prize package in the next few days. Most interestingly, 98.4% of my respondents underestimated last year's strength, including myself. Below is a histogram of the 2017 guesses:


In typical fashion, most of the respondents were bullish with a few bearish people mixed in. As usual, there was a cluster of guesses in the plus eight to eleven percent range. People have been trained to believe that this is the average return of the market. While this may be true, it is NOT the most common result. In reality, the market tends to string a bunch of good years together above that range followed by a year or two of really bad years which brings the average back down. It is a bit like lake effect snow on the east side of Cleveland. We average about 110 inches per year of snow. Although this is roughly an inch per day on average during the winter, guessing an inch will fall on a given day is almost never correct – we either get no snow at all or slammed by snow.