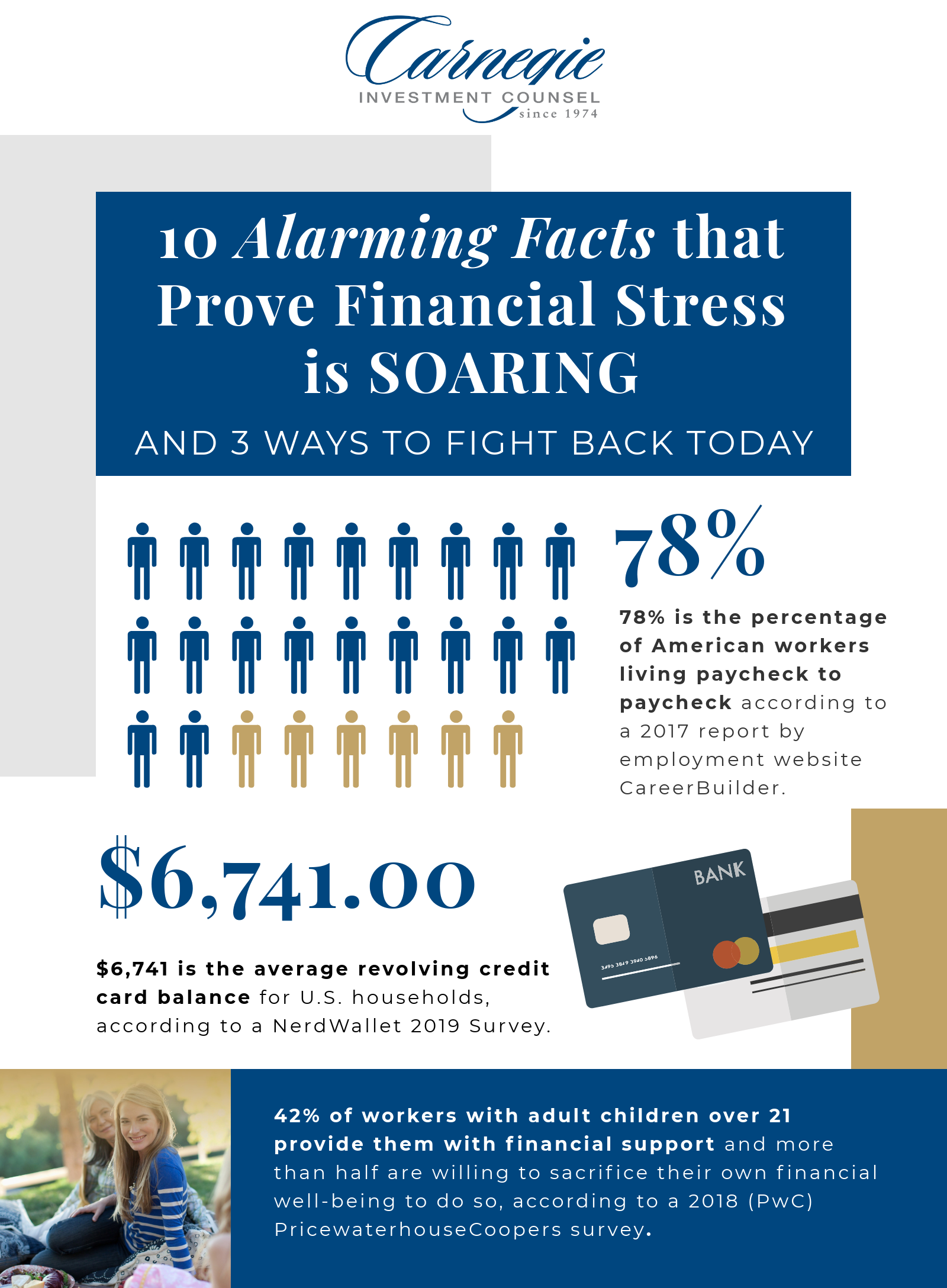 78% of American workers live paycheck to paycheck according to a 2017 report by employment website CareerBuilder.
$6,741 is the average revolving credit card balance for U.S. households, according to a NerdWallet 2019 Survey.
42% of workers with adult children over 21 provide them with financial support and more than half are willing to sacrifice their own financial well-being to do so, according to a 2018 (PwC) PricewaterhouseCoopers survey.